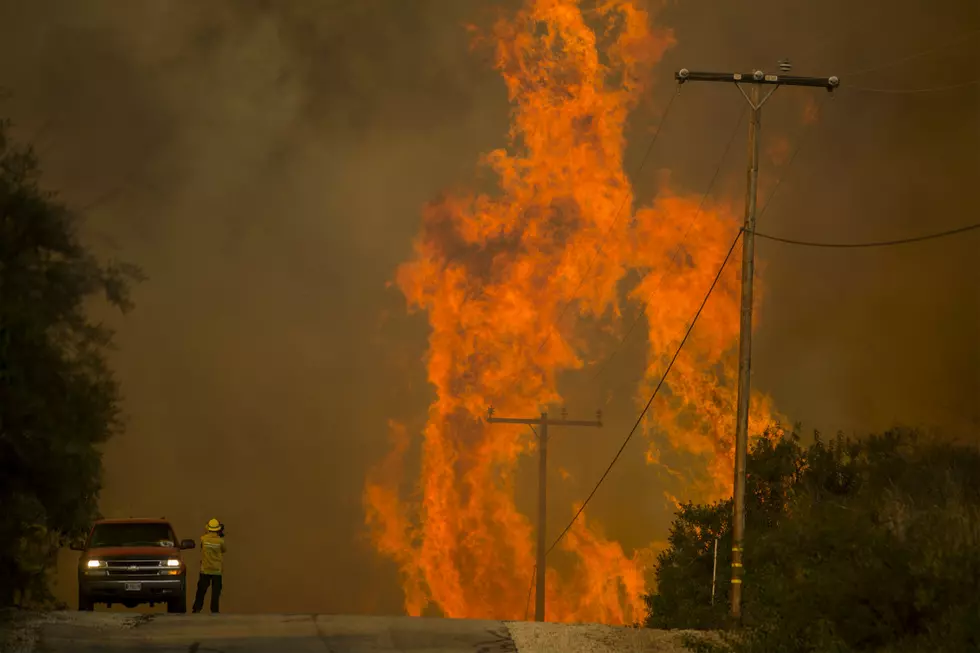 Do Your Part To Prevent Grand Valley Wildfires
Getty Images
It's true, only YOU can prevent forest and wildfires.
We've heard Smokey Bear make that claim all our lives. He's right you know. There is the occasional wildfire that's started by lighting but humans are the primary cause. It was a car dragging a muffler down I-25 near Colorado Springs that triggered last week's 117 fire, which prompted evacuations and burned nearly 43,000 acres. Two dozen homes and numerous livestock were lost and destroyed. It was a lawnmower that started The Redlands fire just under a month ago that promoted the evacuation of about 300 homes in the Rosevale neighborhood.
This year is predicted to be one of the worst Colorado wildfire seasons in recent history. The Grand Junction City Council voted last night to band the sale of fireworks while the Stage One Fire Restriction is in effect for Mesa County. It's everyone's responsibility to do everything we can to help with wildfire prevention. Here are some tips...
Contact 911, your local fire department, or the park service if you notice an unattended or out-of-control fire.
Never leave a fire unattended. Completely extinguish the fire—by dousing it with water and stirring the ashes until cold—before sleeping or leaving the campsite.
When camping, take care when using and fueling lanterns, stoves, and heaters. Make sure lighting and heating devices are cool before refueling. Avoid spilling flammable liquids and store fuel away from appliances.
Do not discard cigarettes, matches, and smoking materials from moving vehicles, or anywhere on park grounds. Be certain to completely extinguish cigarettes before disposing of them.
Follow local ordinances when burning yard waste. Avoid backyard burning in windy conditions, and keep a shovel, water, and fire retardant nearby to keep fires in check. Remove all flammables from your yard when burning.