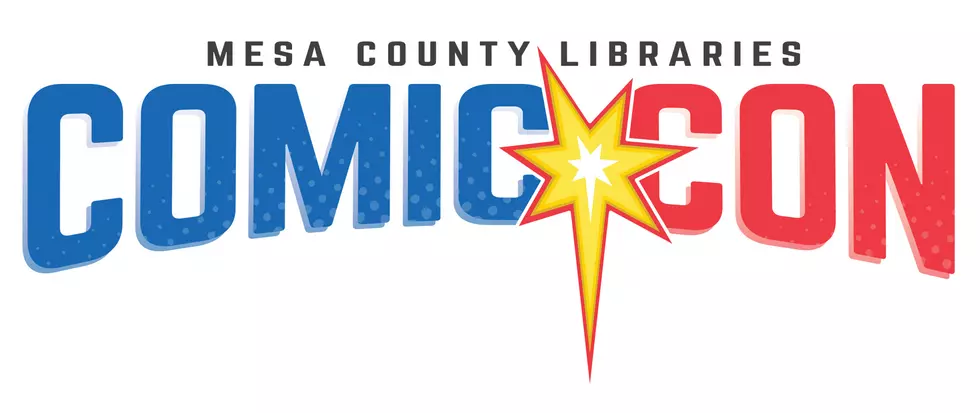 Mesa County Libraries Comic-Con Is This Saturday!
Mesa County Library
Nerds unite! Back at my rock station in Topeka, Nikki our rock chick was a HUGE comic fan and she wore the "nerd" badge with pride. It's no longer a derogatory term. If anything, it's the new cool. This Saturday is the annual Comic Con at The Mesa County Library a day long party of everything that is comic cool.
This year looks to be the biggest Mesa County Library Comic Con ever. The day is filled with panel discussions, teens and kids activities, workshops, cosplay, and a costume contest.
The event is a celebration of comic books, art, pop culture, science fiction, fantasy, anime, manga, books, graphic novels, movies and more.
It's this Saturday, October 8th from 10am to 4pm. The Central Library is at the corner of 5th and Grand in Grand Junction. The event is open to everyone and FREE of charge. It goes without saying that everyone is encouraged to dress up in their favorite comic character.
The schedule of events is too long to list in this post. I suggest hit you this link and find out more. It's time to unleash your inner Superhero and witness the power of Comic-Con 2016! Last year's event drew more than 1,600 and we need everyone from last year, to bring a friend, and set a new attendance record at The Mesa County Library. Nerds rock!