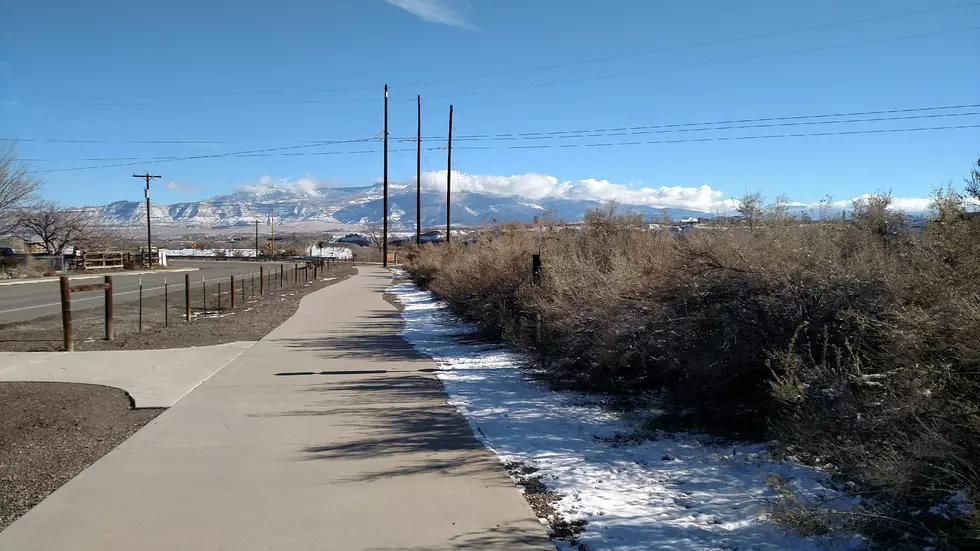 Construction Closing Grand Junction's Riverfront Trail Temporarily
Zane Mathews
Enter your number to get our free mobile app
It doesn't matter whether it's winter or summer there will always be construction projects going on here in Western Colorado. And we learned from the city of Grand Junction that there will be a new project that is going to shut down part of the Riverfront Trail.
The project is to make improvements between Hale Avenue within the Riverside Neighborhood, and South 7th Street, on the east side of 5th Street/HWY 50 overpass. And the closures will begin starting on Monday, January 11th but should only last a few days as the project is expected to be completed and open to the public on Friday, January 15th.
The project will consist of installing new utilities, which will require boreholes in several locations. The new utility lines will service the new Riverfront at Dos Rios development.
The contractor working on this project will be there Monday through Friday from 8:00 A.M. until 5:00 p.m. Please avoid the trail so they can get this job completed as quickly and safely as possible.
If any additional areas of the trail will need to be closed there will be notice given, also the contractor will be on hand to help provide traffic control, signage, and help anyone having trouble navigating the area that is being worked on.
As always, please be careful if you must be in that area, and remember to follow all traffic warnings in the work area.
There are going to be additional projects in the coming months if you want to know more about those click here to visit the city of Grand Junction website.
Five Rules for Driving in Grand Junction