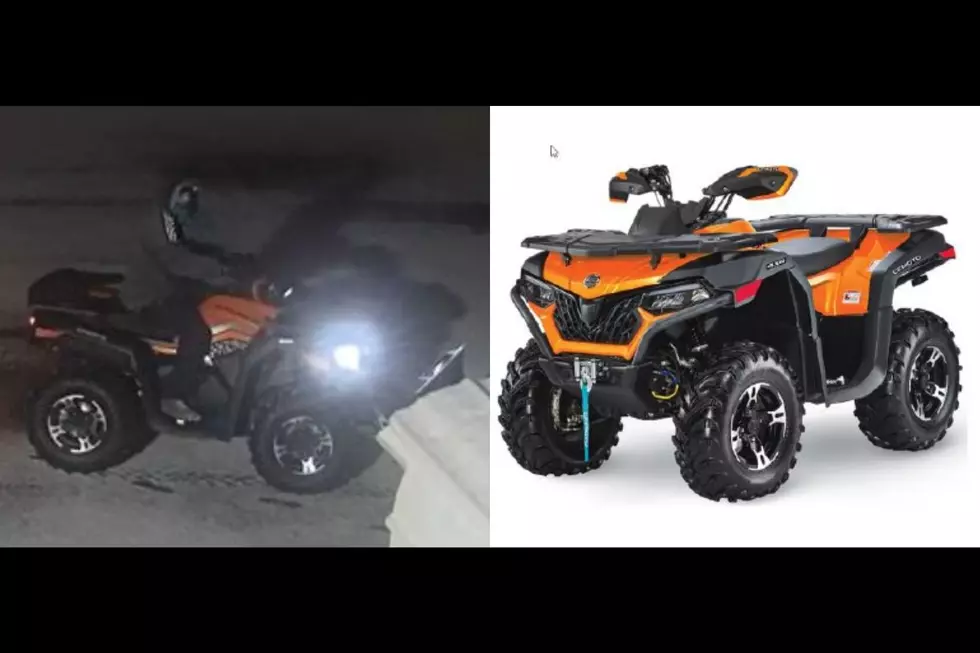 Fence Cut and ATV Stolen from Grand Junction Powersports Store
Photo courtesy of Grand Junction Police Department
Just yesterday I was talking with a coworker about going out and riding dirt bikes and ATV's, it's just some of the fun we experience here in Western Colorado. It's extremely fun but it comes with a price tag. ATV's are not cheap, and one thief knows that and has decided to steal an ATV from Perri's Powersports that is valued at over $7,000.
I've said it so many times, thieves are the absolute worst. But the Grand Junction Police Department took the time to post information about this case to their social media pages in hopes that our community will recognize either the ATV or the person seen in the pictures riding it away after cutting a hole into the exterior fence of Perri's Powersports.
The crime took place at 4:15 a.m. on Tuesday, December 29th, 2020, and law enforcement isn't sure how many suspects were involved in this theft. The exact model of ATV that was taken was an Orange 2021 CFmoto Cforce 600. The suspect riding it away is wearing black pants and a grey sweatshirt.
If you have any information leading to the stolen ATV or know the individuals behind the theft of this ATV please reach out to Crime Stoppers of Mesa County at (970)241-STOP. If your tip leads to the arrest of these individuals you could be eligible for a $1,000 cash reward, and you can stay anonymous.
Let's hope that these suspects are caught soon and no other local business owner has to deal with theft of high dollar items like this.
Enter your number to get our free mobile app
See the Must-Drive Roads in Every State