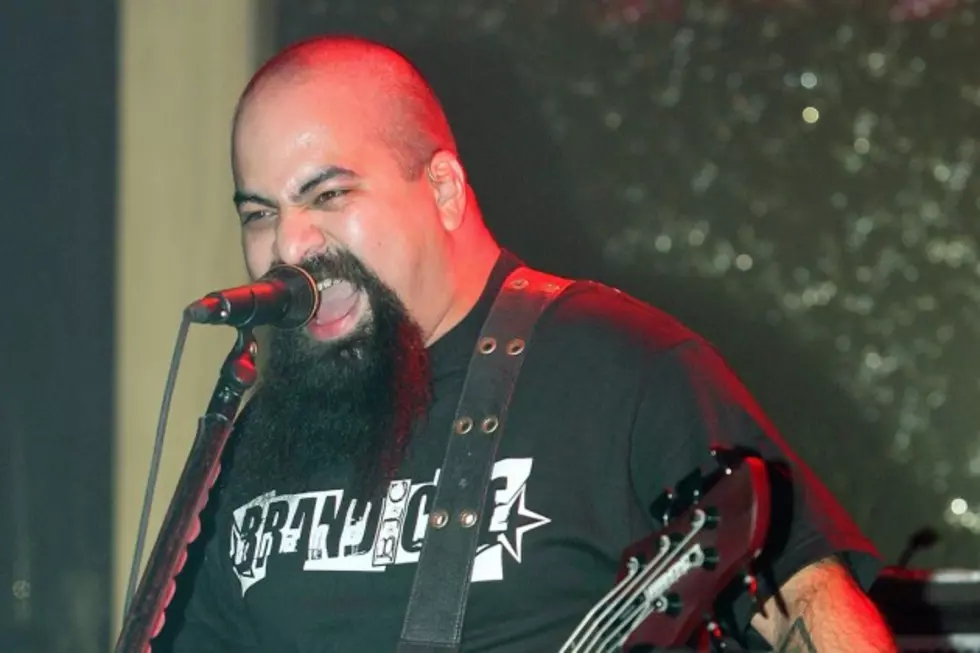 Soulfly Bassist Tony Campos Exits Band, Takes Bassist Spot in Fear Factory
Ethan Miller, Getty Images
Bassist Tony Campos is making the metal rounds. After exiting Static-X where he made his name, Campos has lent his talents to a variety of projects. Though he's been on the road of late playing with Ministry, the bassist's primary role was as a member of Soulfly until now. That's because the rocker is giving up that gig to join Fear Factory.
He posted a statement on his Facebook page revealing the news. In his post, he expressed how much he's wanted to be part of Fear Factory for several years and also shared how much his time in Soulfly has meant to him. Check out the post in full below:
Big announcement time. Now that I'm back out on the road with Ministry, I can go ahead and tell you all what's going on without confusing everyone (hopefully). After I'm done with this Ministry run, I will begin playing bass for Fear Factory. This is the gig I wanted when Static-X was falling apart, and I'm really excited that I finally get to do it. My first show with them will be at Amnesia Rock Fest on June 20th, the day after I play with Ministry at Amnesia Rock Fest.
I would like to take this opportunity to thank Max and Gloria Cavalera, and the whole Soulfly tribe for the incredible opportunity they gave me. It was a great three + years, and I enjoyed every minute of it. You have my eternal gratitude, love, and respect, and I hope we can work together again in the future.
Soulfly have had a revolving door since their 1997 beginning, and Campos had been the band's third bass player. During his four-year stint, he did appear on the Enslaved and Savages albums. It is not known if his exit will affect his appearance on the upcoming Soulfly Archangel disc, which Max Cavalera recently stated that he was preparing for an August release. The group has not announced Campos' replacement.
Fear Factory, meanwhile, have also undergone a number of lineup changes over the years. Campos replaces Matt DeVries, who had taken over for Byron Stroud before that. Christian Olde Wolbers was the bassist during their late '90s / early 2000s heyday, and there were three other bassists early in the band's career. The current lineup features founding members -- vocalist Burton C. Bell and guitarist Dino Cazares -- along with drummer Mike Heller and now Campos. The group signed to Nuclear Blast last fall and is working on a new disc.
Max Cavalera Plays 'Wikipedia: Fact or Fiction?'