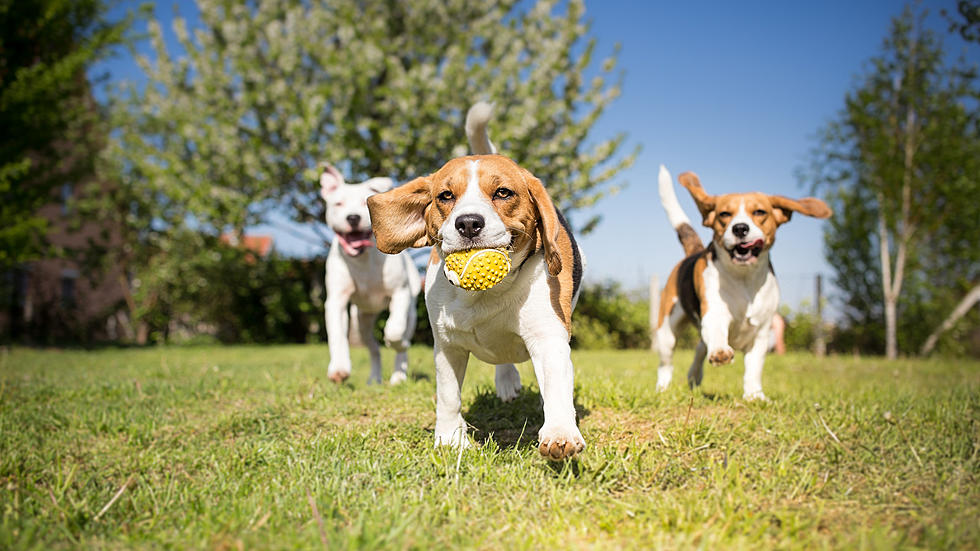 One Suggestion for New Dog Park at GJ's Las Colonias
ThinkStock
One section of the new dog park at Las Colonias Park in Grand Junction is officially open, and it is awesome. I do, however, have one suggestion.
The announcement was made Tuesday night regarding the opening of the new dog park. As of Wednesday, valley residents came out in force. I took my pets down late Wednesday evening to check it out.
There are three sections to the Las Colonias Dog Park. At this time, only the westernmost section is open to the public. It is completely fenced in and includes a very secure entrance ensuring pets won't get loose.
As with many "opening nights," the dog park did encounter one minor glitch. This is nothing new. When Disneyland opened in July 1955, hardly anything worked. Most theater productions encounter unforeseen booboos on opening night. How about that maiden voyage of the Titanic?
There we were, about 20 pet lovers, minding our own business, enjoying watching our dogs frolic in the freedom of the large open area and lush lawn. Suddenly, you could hear something. It was faint and slightly ominous. What could it be? It sounded like air leaking, as if under some kind of pressure.
In an instant, we found ourselves doused with water courtesy of the Las Colonias Park sprinkler system. It appears the sprinklers are on a timer, and according to that timer... it was "time." The sprinklers came on full blast, and the best anyone could do was run.
Keep in mind, this is a "caged in" area, with only one entrance/exit. You can only squeeze so many people and dogs through that egress at any one time. So, with that in mind, some of us found fun in attempting to outmaneuver the sprinklers. It was a scene.
After drying off, I check my cell phone. Yep, at that time it was 8:05 p.m. My guess is the sprinklers are set to turn on at 8 p.m. Please keep this in mind when you head out there.
Enter your number to get our free mobile app
Upon surveying the damage, there were ultimately two casualties:
My polo shirt
Leopold's hairdo
As you can clearly see, Leopold's hair was mushed.
My suggestion: Take the sprinklers off of the automated setting. Either that or post the hours during which the park is open to the public.
Looking around, I saw no information regarding what hours the new dog park operates. The City of Grand Junction webpage makes no mention of the park's hours, either. I spoke with Grand Junction Parks & Rec this morning, and they stated that like most GJ parks, the dog park is open 5 a.m. to 10 p.m. They also mentioned they would adjust the timer on the sprinklers.
The new dog park at Las Colonias is incredible. My dogs loved it. Frankly, they didn't mind the water either. Leopold kind of liked it. If you have pets, I strongly recommend paying a visit the first chance you get.
Growers and Farmers of Western Colorado