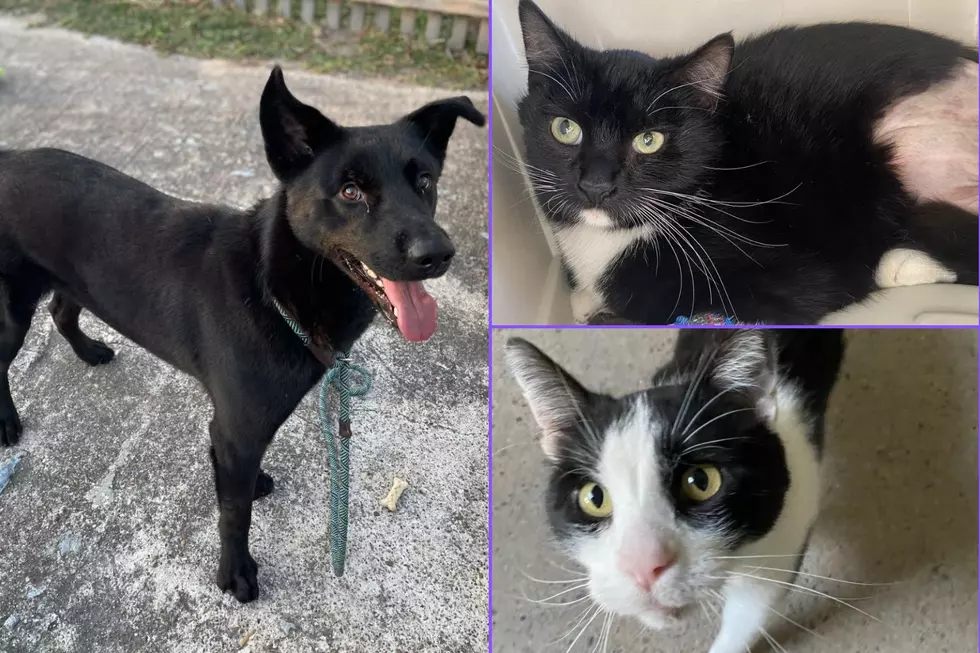 Texas Dog Could Be Your New Best Friend In Grand Junction
Roice-Hurst Humane Society
Today we are featuring two loving cats and a playful dog that are ready to be adopted in Grand Junction.
Seems like there are always families in the Grand Valley that are ready to make a four-legged addition to their household,  maybe this week you are one of those families. Take a look at our Pets of the Week from Roice-Hurst Humane Society and see if one feels right for you and your situation.
Meet Dagan From Texas
Have you ever wondered if dogs from Texas bark with an accent? Well, I don't know if Dagan has an accent, but he is one of the dogs that was recently flown into Grand Junction from an animal shelter in Texas.  He's 1-year-old, weighs 65 pounds, and is very energetic, playful, and friendly. He loves to go for walks and seems to enjoy having canine friends.
RC Just Completed Physical Therapy
There's something special about bringing a pet through a traumatic physical experience. RC came to Roice-Hurst a few weeks ago after he was brought to the Amigo Animal Clinic with a severely broken leg. The clinic repaired the leg and RC spent six weeks doing intensive physical therapy. He's now ready to be adopted. Because of the injury, RC should be an indoor cat. He's 7 months old and very sweet and friendly.
Evander Holyfeline Is Ready For A New Home
The first thing you might think about doing if you adopt this cat is finding a way to shorten his name. Maybe his previous owner was a big boxing fan, but, c'mon man, this cat deserves better. How about if we just call him Evander. He was found outside of Roice-Hurst in March.  He's friendly, handsome, and well-socialized.
If you are interested in meeting one of our featured pets, just contact Roice-Hurst Humane Society and arrange a meet and greet.
Wuffstock is Almost Here
By the way, don't forget about Wuffstock Music Festival coming up on May 14 at the Amphitheatre featuring the 90s rock band Eve 6, along with Denver -based Leon and the Revival and The Static Channel.  It's a dog-friendly event and tickets are available at Ticketmaster.
LOOK: Here Are 30 Foods That Are Poisonous to Dogs
To prepare yourself for a potential incident, always keep your vet's phone number handy, along with an after-hours clinic you can call in an emergency. The ASPCA Animal Poison Control Center also has a hotline you can call at (888) 426-4435 for advice.
Even with all of these resources, however, the best cure for food poisoning is preventing it in the first place. To give you an idea of what human foods can be dangerous, Stacker has put together a slideshow of 30 common foods to avoid. Take a look to see if there are any that surprise you.