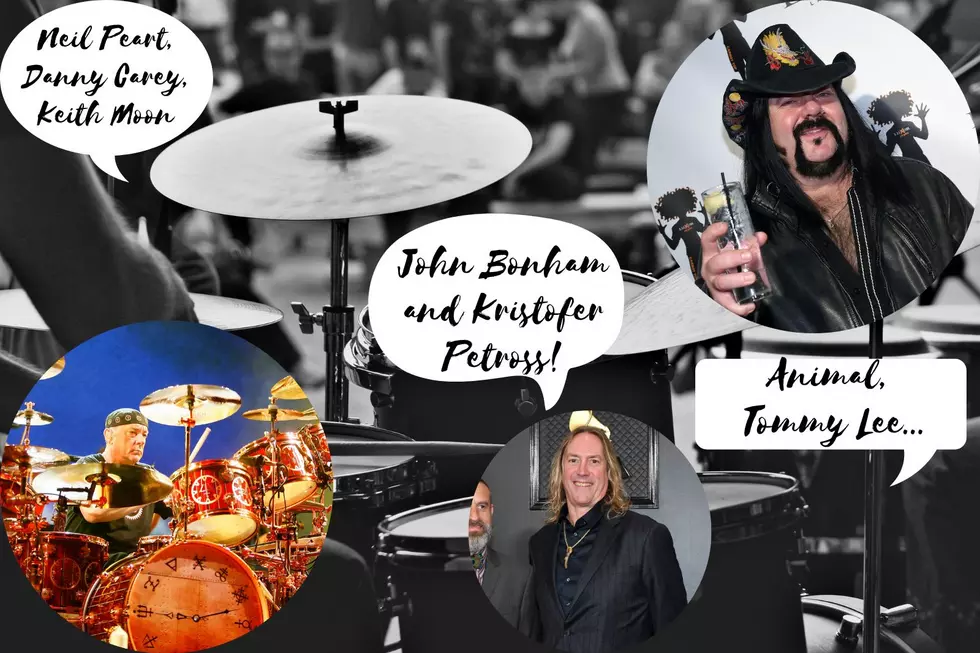 Some of Grand Junction's Favorite Drummers of All Time
Getty Images / Canva
For many bands, the rhythm section is the backbone of the music. For many reasons, drummers are a vital part of much of the western music that has been released over the past century.
However, as they sit behind their kit, which are at times larger and heavier than the drummers themselves, they can often be overlooked. Vocalists, guitarists, and even bassists (insert bass player joke here) are typically much closer to the spotlight and the fans than the drummers despite how important keeping rhythm is.
As a musician and occasional drummer, I can certainly speak to how vital drumming is to popular music and have my own list of favorite drummers that have shaped some of my favorite music.
Curious, I posted a question on Facebook asking residents of Grand Junction, Colorado who some of their favorite drummers are and got all kinds of great responses.
Some of Grand Junction's Favorite Drummers
First off, I'd like to emphasize that without local music, we wouldn't have popular music and it's great that some local musicians were listed as some of the favorite drummers.
A couple of these drummers mentioned were local drum virtuoso and instructor Kristofer Petross as well as Max from the Desert Flyer Band.
Some other drummers listed are widely considered the greatest of all-time such as John Bonham, Neil Peart, Ringo Starr, and others.
In addition, it was cool to see more obscure drummers make the list such as Lindsey Martin of Lilith Czar's band, Hal Blaine of The Wrecking Crew, and Richie Albright formerly of Waylon Jennings' band, to name a few.
Scroll through some of Grand Junction's favorite drummers, learn more about them and, perhaps, discover some of your new favorite drummers:
Some of Grand Junction's Favorite Drummers of All Time
According to you, these are some of your all-time favorite drummers.
Twelve Western Colorado Musicians We Are Really Missing
Are you experiencing withdrawals when it comes to enjoying live music with your favorite Western Colorado bands? Me, too. Since we can't go to the show, let's bring the bands to us. Here's a look at 12 local bands we really miss.
Deceased Musicians Grand Junction Misses the Most
According to you, these are the now-deceased musicians that you miss the most.