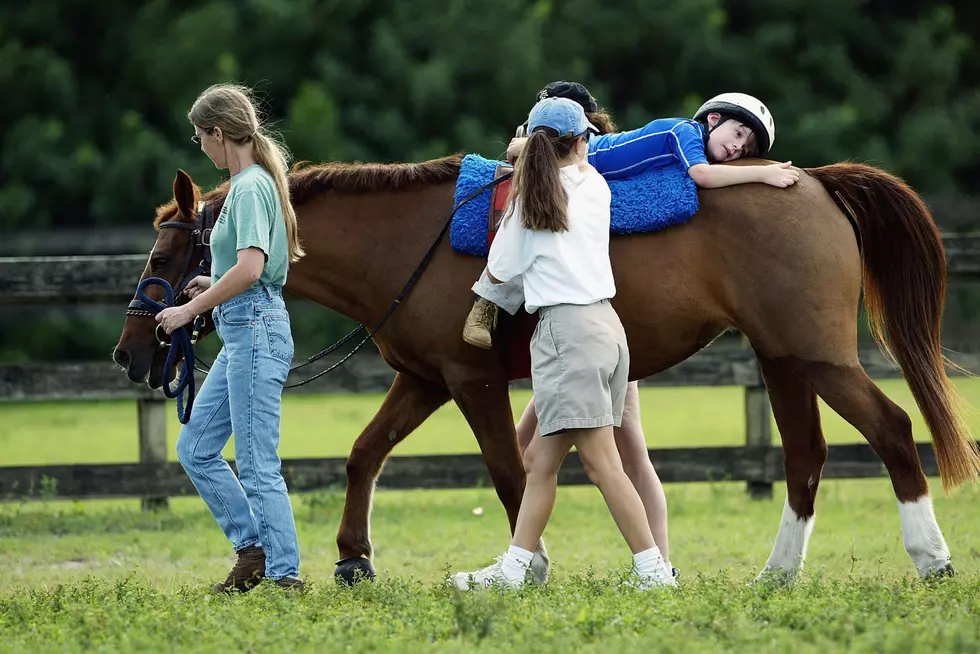 Equine Therapy Program in Grand Junction Having Fund Raiser
Getty Images
Harmony Acres Equestrian Center, a local animal based therapy center is having a fund raiser and you can help.
Putting people who have had serious issues in their lives, whether it's children or veterans or those with disabilities, together with these sweet, gentle animals, allows them to recover from the trauma they have faced, or the illness they are dealing with in an environment that is safe and non threatening. They also have other animals to bond with as well.
The programs they offer allow for those who have experienced traumatic issues in their lives to bond with the animals while receiving the counseling they need in a safe and comfortable environment.
But doing these things, offering these opportunities comes with a cost, and Harmony Acres needs our help.
On Sunday, April 8 at 5 P.M., you can join with the community to show support for these wonderful people and their wonderful programs by coming to the fundraiser.
Featuring local favorites The Williams Brothers, this fundraiser will help raise enough funds to continue these programs. Tickets are $50 per person and there are spaces left. Come out to Warehouse 2565 on Sunday and help make sure these programs will continue to be offered.