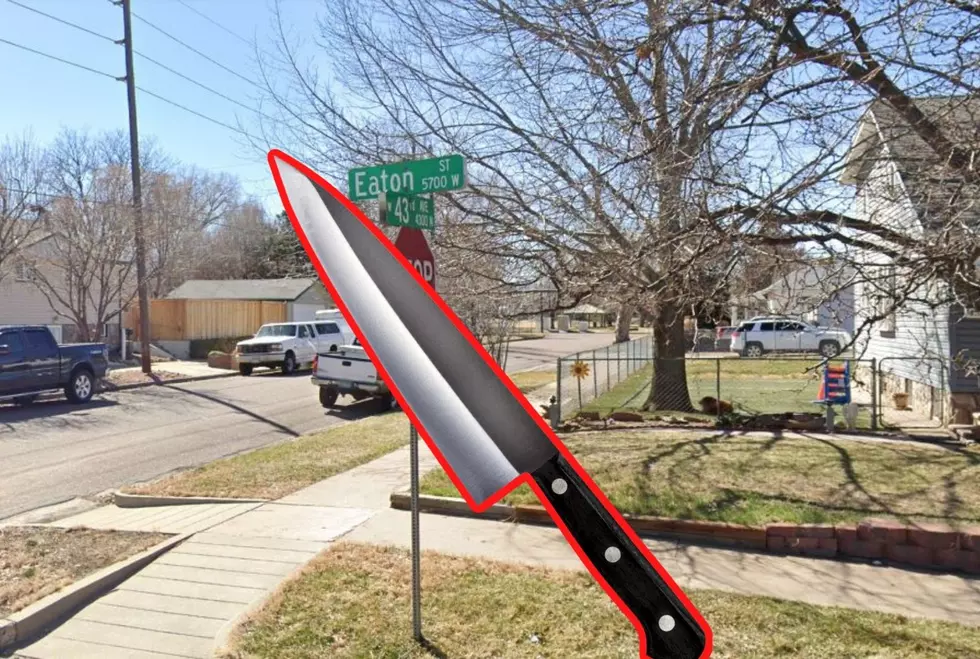 Incarcerated Colorado Minor Stabs Guard, Escapes + Gets Caught
Google Maps / Getty Images / ThinkStock
1An incarcerated youth in Colorado has been caught after stabbing a guard at a dentist's office, escaping from his custody, and fleeing on foot.
The Incarcerated Colorado Boy Accused of Stabbing and Escaping
The boy accused of committing these crimes has been identified as 17-year-old Juan Ocegueda, an inmate at the Platte Valley Youth Services Center in Greeley, Colorado.
The youth is currently being held at the Platte Valley Youth Services Center, but almost managed to break free during a visit to the dentist.
Here we see the area of Greeley in which the youth services center is located:
Colorado Incarcerated Youth Stabs Guard at the Dentist
On the morning of Tuesday, May 31, 17-year-old Ocegueda was taken to a dentist's office in the Lakeside neighborhood of Denver located on the 5800 block of 44th Avenue.
While at the dentist's office, Ocegueda allegedly stabbed the guard that escorted him there multiple times and fled the scene. It has been reported that Ocegueda was not wearing handcuffs, but did have shackles around his ankles and managed to run several blocks in an attempt to escape following the stabbing.
It's unclear as to how long Ocegueda was out of the custody of the guard, but it has been reported that he was found around 2 p.m. that same day near the intersection of 43rd and Eaton just a few blocks away.
Luckily, the guard is expected to make a full recovery from his stab wounds and the boy is back in custody following the incident.
[CBS4]
10 Most Dangerous Cities to Call Home in Colorado
These are the most dangerous cities in the state of Colorado for 2022.
The Most Dangerous Colorado Counties to Drive Based on Fatal Accidents
While six Colorado counties managed zero fatal accidents in 2020, the rest were not nearly as safe to drive in.
White Knuckle Your Way Down Colorado's Most Dangerous Roads
Slivers of asphalt cling to mountainsides with barely enough room for a subcompact car, let alone the monster RVs peppering the roadways. Blind corners leave even the most experienced drivers wondering what awaits around the bend. Let's not forget the thousand-foot drops with nothing between safety and impending doom but a thin slice of gravel -- talk about white knuckles.
If you're brave enough to "risk your life" for beautiful views, you won't be disappointed.
How many of these dangerous roads have you traveled in Colorado?