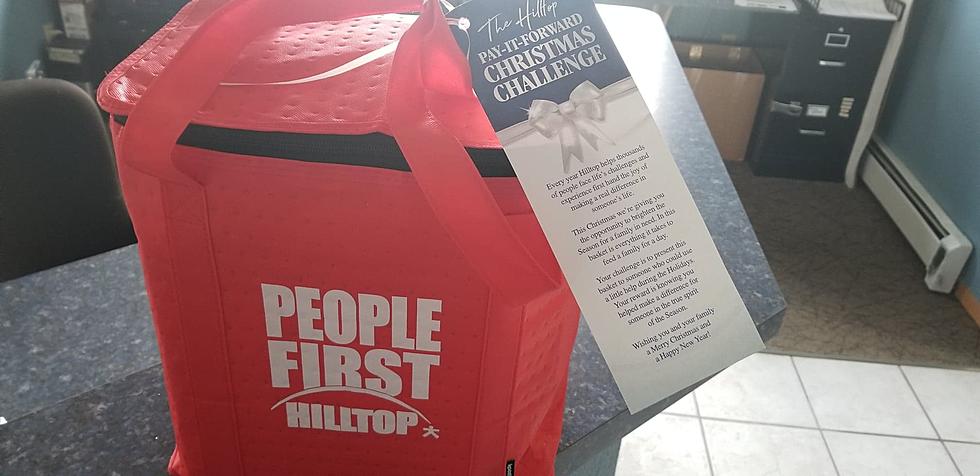 Where Would You 'Pay it Forward' in Grand Junction?
Billy Jenkins
If you had the opportunity to make someone's day a whole lot better, where would you choose to make it happen? Is there a certain neighborhood or a store that you would go to so you could 'Pay it Forward'?
While it's fun to randomly think about there is also a reason why I would ask this question. It's because of our friends at Hilltop and their new Pay-it-Forward Christmas Challenge.
When I arrived at work I saw a large red bag and a card for our Market President, but after a few emails back and forth I understood this bag was filled with a large variety of non-perishable food and a gift card to City Market.
The goal of the initiative is to take this very generous bag of food and use it to brighten someone else's day. It's enough food to feed a family for one day.
The challenge is to now find someone who could use a little help during the holidays. Both my Market President and I were blown away by the gesture and she then asked me to take the bag of food and try to find someone or a family in need.
So, back to my initial question, Is there a place, a store, or a neighborhood that you would suggest I visit when giving away this gift of food? I am really excited and hope that it makes someone's day brighter, it's things like this that mean the most to me. Anytime we can help our community, even one person, it's the best part of being on the radio.
Enter your number to get our free mobile app
Take A Tour of 15 Western Colorado Main Streets