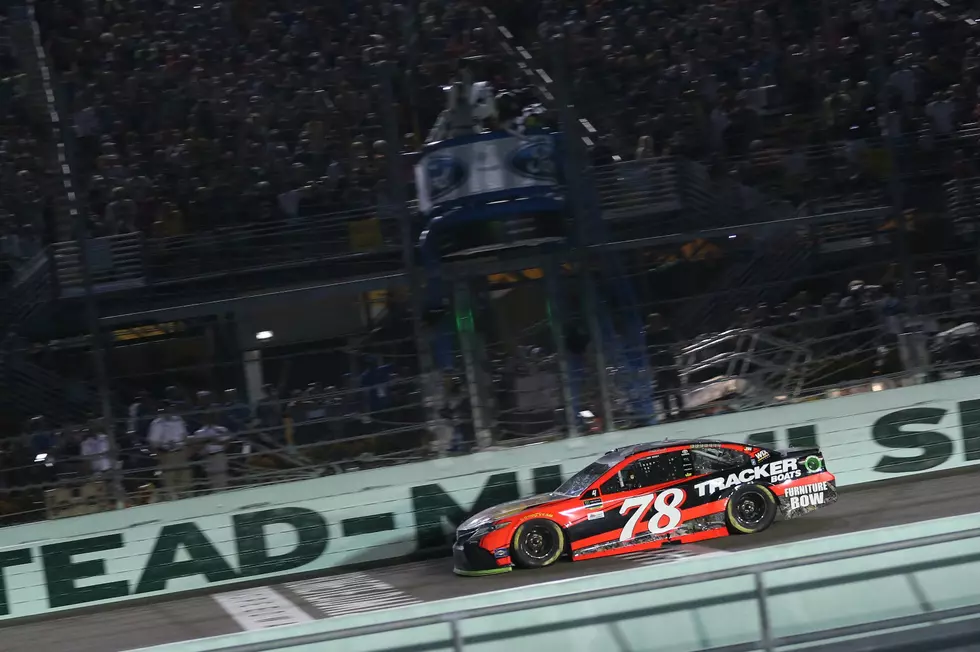 Truex Brings Championship Home To Colorado
Getty Images
Martin Truex Jr and the #78 Furniture Row race team win the 2017 NASCAR season Championship.
The Denver NFL team may be a disappointment but area NASCAR fans have something to cheer about. The Bass Pro Shops/Furniture Row team won racing's biggest title on Sunday. Martin Truex Jr did in style too by winning the season finale at Homestead Motor Speedway in Mami. It's not a surprise. The #78 team had been dominating all season long, winning 8 races. His championship is the first ever for the Denver-based Furniture Row Racing team.
I'm a NASCAR fan. I'm not hardcore by no means, I don't watch all the races, but most of the marquee events. TV doesn't do it justice. Racing is something you must experience in person. Once you do, you'll be a fan too. The sure size of the tracks, the investment level of team owners in money and equipment is mindboggling. What I love too is that it's a team sport. Sure the driver is the key but without a quality pit crew, mechanics, engineers, and support behind them, you can't win. Congrats to Martin Truex Jr! Colorado, you should be proud of your new champion! Way to go #78!