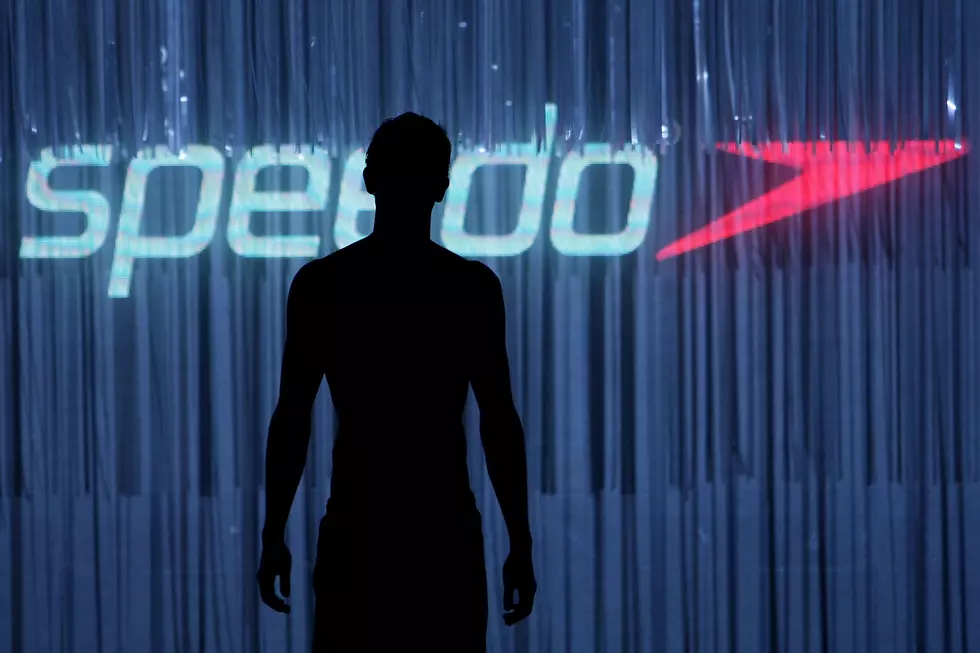 The Legend of Grand Junction's Speedo Man
Getty Images
I recently learned of a colorful character that achieved local legend status here in Grand Junction by the name of Nathan Pender, affectionately known as Speedo Man.
Speedo Man was a fixture in Grand Junction for years, riding around downtown Grand Junction wearing a Speedo bathing suit. In the summer, that's all he would wear, but in the winter he donned leggings to combat the cold.
I was so intrigued by this guy that I posted a Facebook question yesterday asking for Speedo Man stories, and boy did I get some.
Leroy recalled seeing Speedo Man riding on his bike with his girlfriend, who would wear a cape, adding that he was a really nice guy and loved to dance. Nicole had another anecdote about him and his girlfriend, recalling a time that she saw the two together walking their turtles on leashes at a park.
In addition to dancing, Speedo Man also loved to make music and attend concerts. In fact, Robintix recalled recording with him and still has the cassette, and Colter recalled seeing him participating in drum circles.
Another great music-related story comes from Nicholas, who recalled playing guitar at a show in downtown Grand Junction, and after his set, he was approached by Speedo Man. He said that Speedo Man gave him a compliment on his guitar playing, sweaty, and yes, wearing his Speedo.
Speedo Man is remembered fondly, as a very nice person that always had a smile on his face and, obviously, had quite a sense of humor. In fact, he's remembered so fondly that Ron suggested that if he ever came back to Grand Junction we would have to throw him a parade.
So, what happened to Speedo Man? Rumor has it that he moved to Oregon, and has retired his Speedo Man persona. However, as made evident from the comments I received, his legend lives on.
Welcome to Colorado: The History of Welcome Signs in the Centennial State
Colorado is surrounded by seven neighboring states with multiple highways that will lead you in and out from all sides. More than 40 Welcome to Colorful Colorado road signs are waiting to greet visitors. Scroll on to find out where they are and to get a glimpse of each of them.
Grand Junction History: The Story of the Sugar Beet Factory
The Colorado Sugar Manufacturing Company was established in 1899 and was the first in Colorado. Here's the story of the sugar beet factory in Grand Junction.
How Much Do You Know About the Odd History of Colorado and Wyoming?
Here's a deep dive of fun facts about Colorado and Wyoming for you to share at your next "Border War" party.