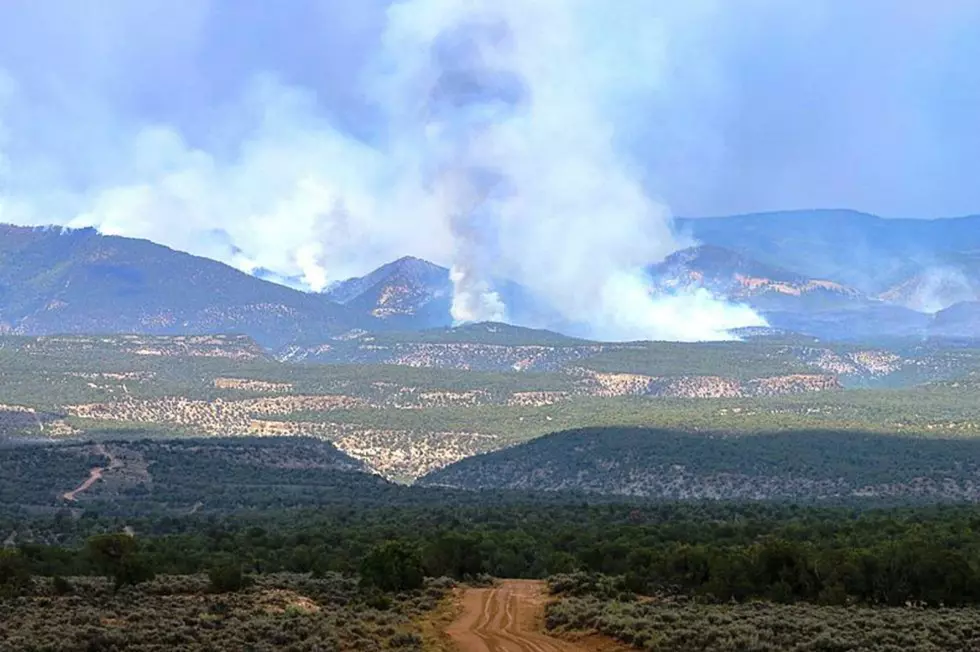 The Bull Draw Fire Continues To Grow
Bureau of Land Management
The Bull Draw wildfire has grown to more than 30,000 acres.
This fire almost due south of Grand Junction near Nucla isn't messing around. The fire line has grown to over 1,000 acres. It continues to burn in Long Canyon and along Beaver Branch. The recent rainfall was helpful but proved to be a double-edged sword. It knocked down the fire and slowed its growth but it also muddied the roads making access to the fire a challenge.
Currently Colorado's largest active wildfire, the Bull Draw blaze has been burning for nearly a month. It started on July 29th from a lightning strike. 308 firefighter are on-site trying to bring it under control. The fire is currently Colorado's 16th largest in history and only at 32% containment. At last report, authorities don't expect to get this fire under control until sometime mid-September. Over $5Million has been spent fighting the fire.
Other active western Colorado wildfires...
Silver Creek, is 16 miles northwest of Kremmling. 4,780 acres burned and only at 13% containment.
Cabin Lake, located 16 miles southeast of Meeker. has burned 6,072 and at 58% contained.
Cache Creek, is just 8 miles southwest of Rifle. with 2,708 acres consumed and about 40% contained.
For the latest info on the Bull Draw Fire, go to the InciWeb website.