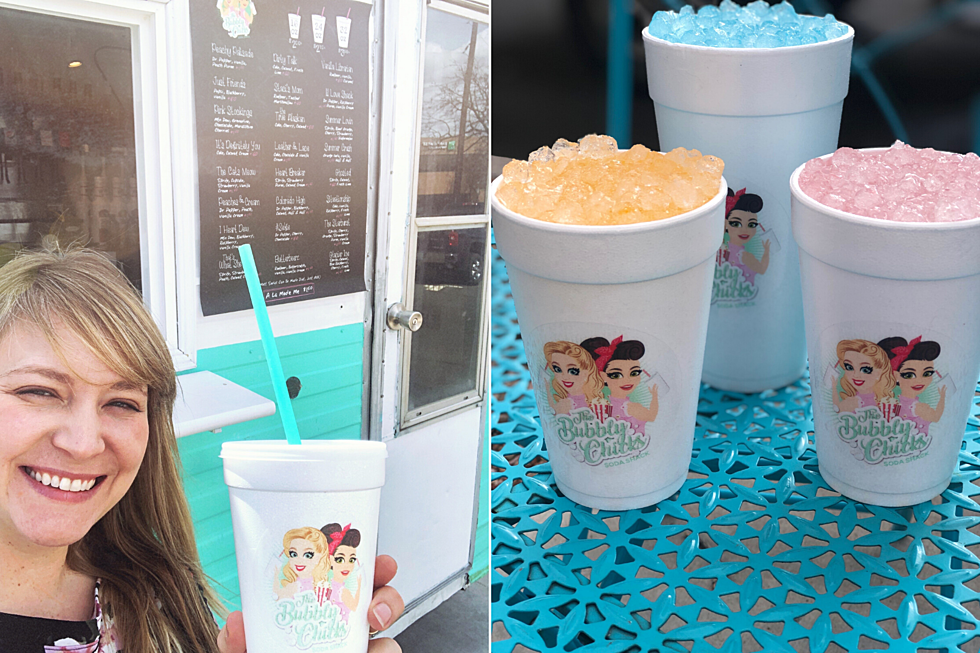 Staci Hillman: Owner of a Super Cute Soda Truck in Grand Junction
The Bubbly Chicks
Mix 104.3's Local Love is about Staci Hillman, the owner of a cute soda truck in Grand Junction. Here's how she made her dream of owning a business come true.
Staci has lived all over the place from Alaska, to Oregon, to Kansas and now Grand Junction. She used to come to Grand Junction during summers and visit her family, and she came here to try to sell her grandma's house, then she decided to stay.
Enter your number to get our free mobile app
She's an animal lover and a very driven and creative person. She's actually tried out for Shark Tank before, which is amazing.
Staci has always wanted to own her own business since she was 8-years-old. While she lived in Portland, she opened up her first which was a children's clothing store. Her second business is The Bubbly Chicks, which is a very cute soda truck that's a vintage camper turned into drive-through concession stand here in Grand Junction.
The Bubbly Chicks is at 710 North Avenue, in the parking lot of Fiesta Guadalajara. Staci says she got the idea for her soda truck when she took a trip to Utah. She told us that it's a huge trend out there, so she decided to bring it into Grand Junction. She started working on this idea about two years ago and now in May, it'll be her one year anniversary of being open.
Her dreams were to open up a children's clothing store and a 50s diner themed place, and she's checked both of those off of her list. She told us how much of a commitment it is to open your own business, and we're so proud that she's opened two.
Staci makes ice cream sodas, fruit waters, specialty soda drinks, cookies and popcorn at The Bubbly Chicks. She's planning on doing Farmer's Markets and Food Truck Fridays coming up soon, and we'd love to see her there so we can grab a delicious cool drink during sweet summertime in the Grand Valley.