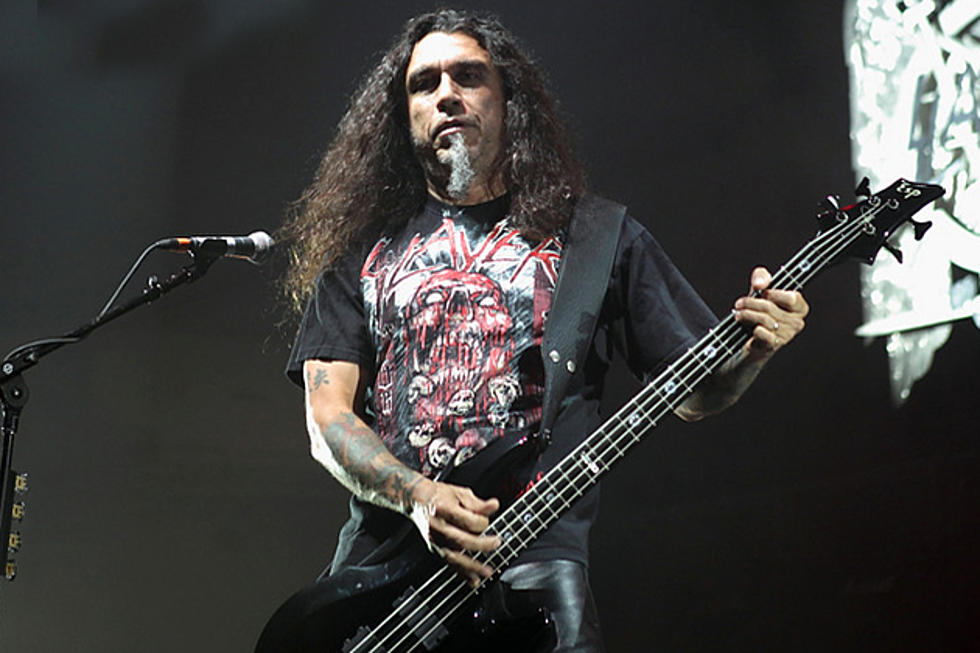 Slayer Frontman Tom Araya Elaborates on Drummer Dave Lombardo's Exit From the Band
Mary Ouellette, SheWillShootYou.com
In a recent interview, frontman Tom Araya revealed some information about the ouster of drummer Dave Lombardo' from the band. Now, in a new interview, he goes into more detail about why Slayer parted ways with Lombardo.
In a conversation the Gimme Noise section of Minneapolis' City Pages, Araya went into some more background leading up to the split with Lombardo. "Dave left the band originally in '91 or '92," Araya explains. "After that we brought in John Dette for two years and then we hooked up with Paul, who did four really great albums with us. Then he decided to move on. Our manager hooked us up with Dave again, and when we were putting together 'Christ Illusion,' Dave offered to help out. We wanted to make things fair for him, so we offered him a contract with the band."
Araya goes on to explain that things started to unravel right before the band's tour of Australia earlier this year, when a contractual dispute over caused a rift within the band. "We wrote him a letter and said, 'Listen, we need to know if you're going to do the shows in Australia. If you're not, we need to do something about that.' We didn't get a reply."
Araya adds, "We made the decision to move forward and make him aware that we no longer needed his services," Araya revealed. "He was really upset about that. He wrote a rant on Facebook. He said some things that he shouldn't have. It really upset us."
Meanwhile, in our own recent interview with Araya, the frontman mentioned that the band hopes to incorporate music written by late guitarist Jeff Hanneman on their next album.