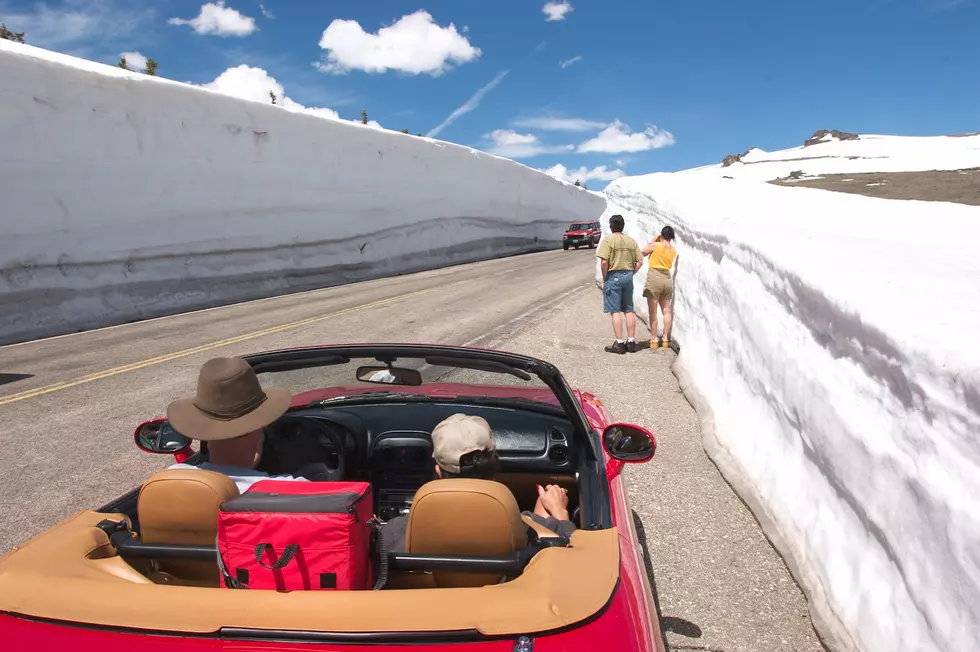 "Rocky Mountain High" Trail Ridge Road Opens Friday
Getty Images
Just in time for Memorial Day, Trail Ridge Road is scheduled to reopen.
I made the drive across Trail Ridge Road last fall. It has to be one of the most amazing stretches of road anywhere! This 48-mile highway through Rocky Mountain National Park is the highest continuous paved road in the US and it's high, topping out at 12,183 feet!
Memorial Day weekend is traditionally when the road opens for the season. Of course, Mother Nature has the final say on if that's a reality or not. Last year, the road opened the weekend after the holiday. If you're wondering, the earliest date the Trail Ridge Road opened was in back in 2002 when the highway became accessible on May 7! The latest opening date goes way back to 1943 when it was delayed until June 23rd.