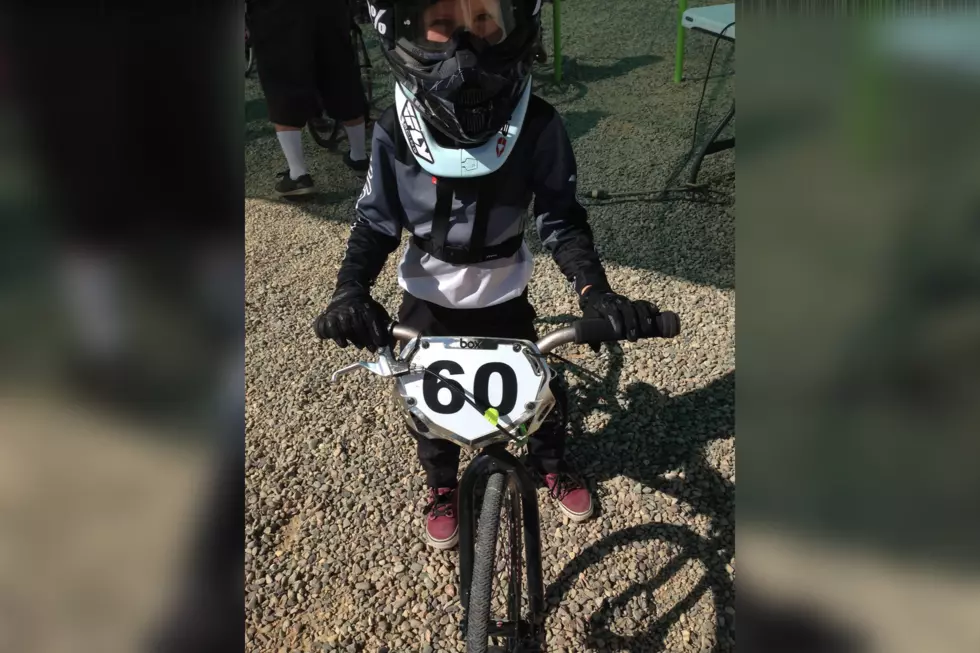 Rim Rock Elementary School Student #1 BMXer in Colorado
Rim Rock Elementary School Facebook
A student at Rim Rock Elementary School in Grand Junction is one of the best BMXers in the entire state. His name is Taylor Taggart and he's one cool 5-year-old.
Recently Rim Rock Elementary School posted something on their Facebook that we just couldn't scroll past. Rim Rock Elementary School posted about one of their students, Taylor Taggart.
Taylor Taggart is the #1 BMX racer in his age group -- in all of Colorado. He's #1 BMX racer in the 5 & under novice/intermediate age group. Taylor's ranked as intermediate and his current stats are:
115 points
27 local races
7 states races
That's a lot of races for a five-year-old. You could say Taylor is committed, his ranking definitely shows it. There's also a section on the USA BMX website called the Trophy Room. According to his Trophy Room page, Taylor is seriously stacking up some trophies.
I bet both of Taylor's parents are so proud of him. His mom commented on Rimrock Elementary School's Facebook post and she's thankful for the shout out and for his teachers coming out to support him at his races.
Way to go, Taylor, you are one cool little dude. It just goes to show if you love something and dedicate yourself to it, you can do anything. You can be just like Taylor who loves BMX racing and be the #1 5-year-old BMX racer in the entire state.