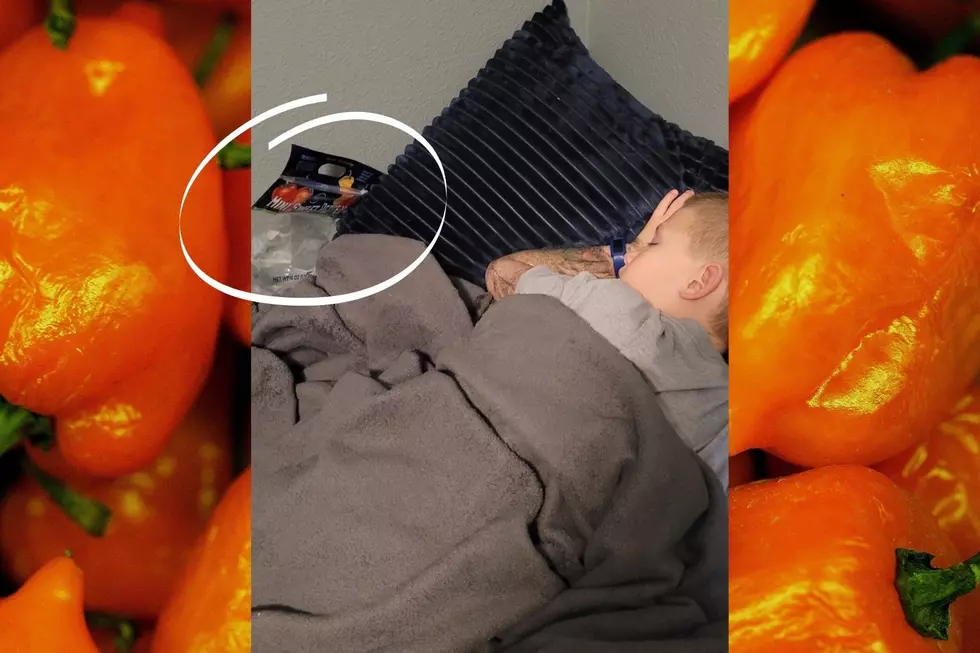 Grand Junction Kid Demolishes 1 lb. of Peppers as Midnight Snack
Blake Taggart
Taylor Taggart is a 7-year-old BMX racer in Grand Junction who is a first-grader at Monument Ridge Elementary School. Taylor was recently caught red-handed by his mom with an interesting midnight snack - a pound of bell peppers.
Taylor's mom, Blake, told us that she just caught him taking his midnight snack to a whole other level. He was caught sound asleep with an empty bag of mini bell peppers next to him.
Enter your number to get our free mobile app
Most people, ourselves included, don't go for the vegetables as a midnight snack. Taylor's mom says that he's been caught with an empty bag of fruits or veggies more frequently lately because working out is Taylor's new hobby.
He's always loved both fruits and vegetables, according to his mom. Taylor even takes veggie trays to school as a birthday treat since he doesn't like cake or cupcakes. Just imagine not having to tell your kids to eat their fruits and veggies.
Taylor Taggart was ranked the number one BMX racer in his age group when he was only in kindergarten. He continues to race and is looking forward to his next one on Valentine's Day. His mom says that their local track isn't open right now, so Taylor is being very creative in figuring out ways to stay in bike shape.
Taylor told us why he was caught red-handed with an empty one-pound bag of mini bell peppers:
I eat peppers because they're really really good and you should eat your veggies.
Below is a picture from when Taylor Taggart and his mom were in the studio and we agree little dude, everyone should eat their veggies.
Lies Coloradans Tell Themselves