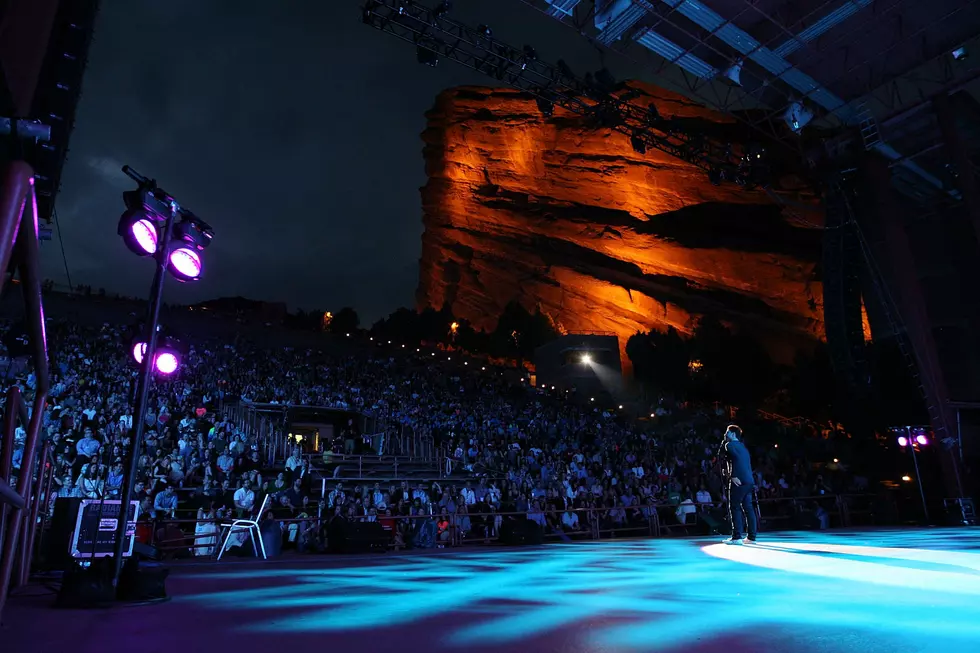 Red Rocks Wins National Award
Getty Images
Red Rocks was named 'Best Outdoor Concert Venue In The US.
It's not really a shocker is it? Anyone that's been there knows how amazing this venue is. As soon as I moved here one of my top priorities was to get back to Red Rocks. It had been decades since my last visit and I couldn't wait to get there. In the last couple of years or so I've been there 4 times. It's surprising to me when I meet locals that have never been.
Red Rocks is a special place. It's not just a concert venue. It's located inside of a Colorado State Park and hosts an annual Easter Sunday sunrise service, yoga sessions, and fitness fans love the challenge of climbing the stairs. I can tell you, you're winded by the time you reach your seats, but it's well worth it. The view and sound quality are like no other outdoor venue anywhere.
The place has won numerous awards and recognition and was recently named 'Best Outdoor Concert Venue In The United States," according to Pollstar. They recently held their 30th annual Pollstar awards on February, 13th. Pollstar is a concert industry organization, which by the way, if you're looking for a concert at any venue anywhere, start on their website. You can search by the band, venue, or city.
Red Rocks was up against some solid competition. Other venues nominated were the famous Hollywood Bowl, Forest Hills Stadium, Greek Theatre, Ascend Amphitheater, Gorge Amphitheater and Merriweather Post Pavillion.
Red Rocks Amphitheater was also recently nominated for an ACM Award for 'Best Medium-Capacity venue'. Wouldn't surprise me if the venue wins that award one too.