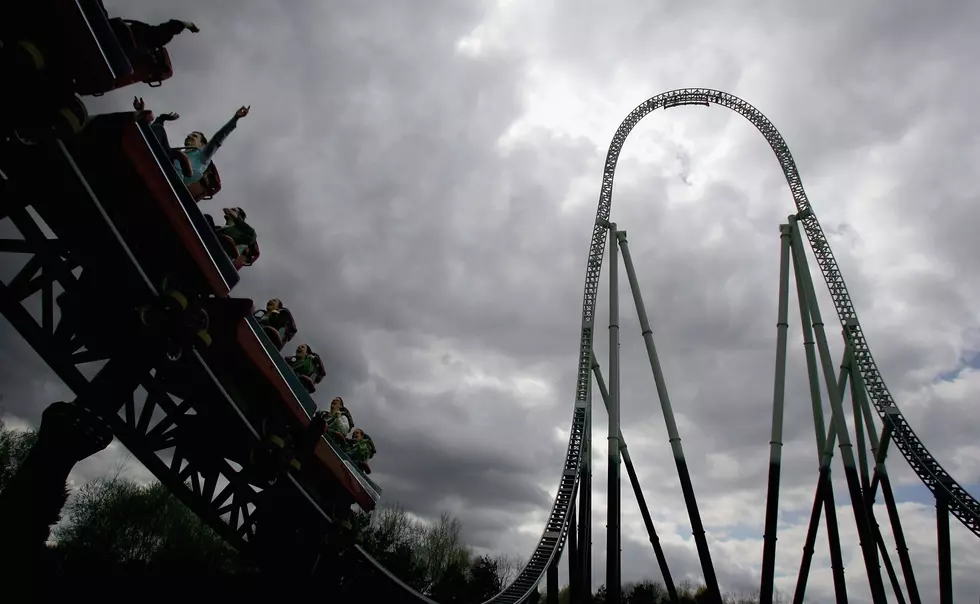 New Fury 325 Is One Killer Roller Coaster
getty images
Carowinds amusement park has a new ride the Fury 325 and it looks like one killer roller coaster. I am a big fan of coasters and this one is worthy of a road trip.
The Fury 325 is a monster with a drop over 300 feet and reaching speeds of over 90 mph. The last time I rode anything like this was at Six Flags outside of Chicago.
They have a hyper-coaster called 'Raging Bull' and it is a kick ass ride. The fall is over 200 feet and it hits some 75 mph and was one of the first coasters of it's kind.
The first time I saw a commercial for it I told the wife we are going. I made her ride it which she hated. They take pictures of you as you go down the big drop and I had to buy our photo when I saw it.
I have a huge smile on my face and she is terrified. After we split up she took the picture and to this day will not let me have it not even a copy.