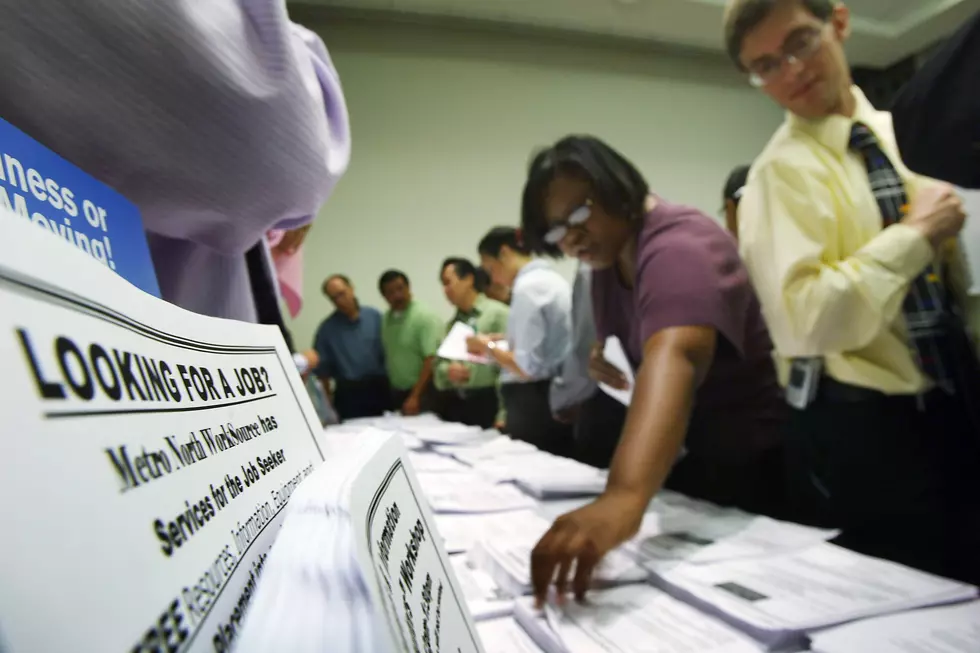 New Colorado Unemployment Claims Drop To Less Than 5,000
Getty Images
Unemployment claims are dropping around the country, including in Colorado.
According to the Loveland Reporter-Herald, the Colorado Department of Labor and Employment reported that 4,840 people filed for traditional unemployment benefits between September 13 and September 19; The decrease in claims for that week marks another low in new unemployment claims since the start of the COVID-19 pandemic.
A benchmark figure of 5,000 weekly claims was put into place by state labor officials, which is based off the weekly average of unemployment claims made during the peak of the Great Recession in 2009 and 2010.
Despite the decrease in traditional unemployment claims, there has been a slight increase in state-level assistance claims. 2,413 Colorado residents applied for state-level Pandemic Unemployment Assistance between September 13 and September 19 - assistance for gig workers, self-employed workers and others who wouldn't typically qualify for traditional unemployment benefits. The total signifies that there were 514 more cases during the week of September 13 than there were the week prior.
Colorado Labor Department senior economist Ryan Gedney told reporters on Thursday (Oct. 1) that he expects unemployment rates to rise into the fourth quarter of the year - due to a predicted spike in claims at the beginning of the new quarter, recurring seasonal unemployment in certain areas, the potential for colder weather throughout the quarter and ongoing COVID-19 control measures.
Meanwhile, the U.S. Labor Department said 837,000 Americans filed for first-time unemployment benefits during the week of September 13, a decline from 870,000 claims the week prior.
Enter your number to get our free mobile app
READ MORE: Here are 50 ways you can improve your work from home lifestyle