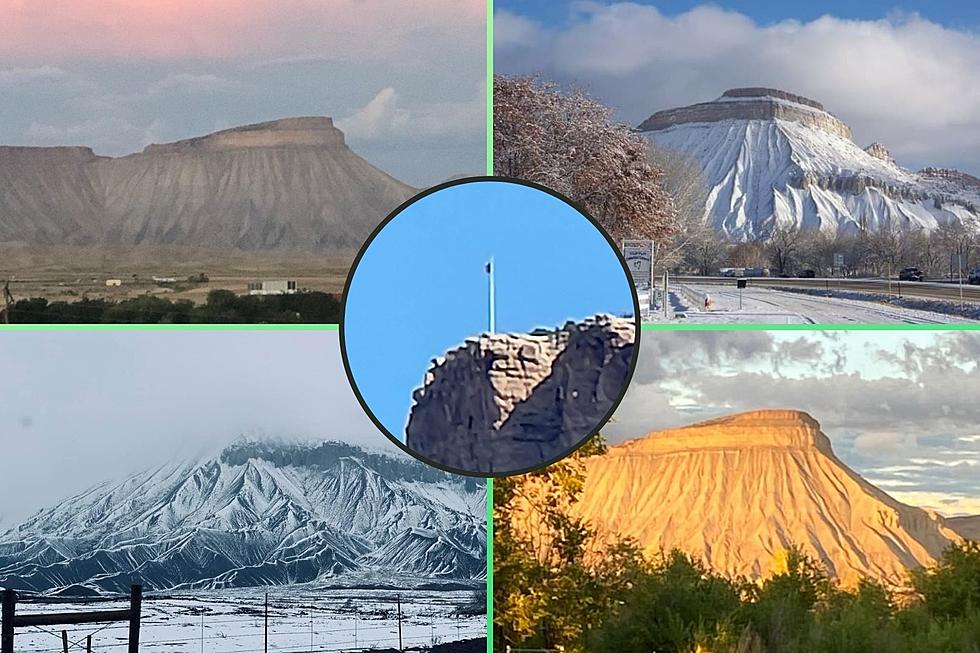 Grand Junction Colorado Helped Us Create A Photo Album Of Mount Garfield
Canva
I love me some Mount Garfield. When I first moved to Grand Junction I stayed in a hotel for a couple of weeks and I was lucky enough to have an excellent view of Mount Garfield from my window on the 8th floor and got pretty used to looking at it as the sun went down at night.
I was near the mountain again over the weekend and got a few more shots as some color in the sky seemed like it would make for good pictures. I ended up using one of the shots to start off the share. You can see that photo in the gallery below.
Photo Album of Mount Garfield in Grand Junction Colorado
We need to have Mount Garfield photo games. Maybe Mount Garfield photo bombs (selfies with the mountain in the photo), or maybe fun photoshops of Mount Garfield appearing in other places around the world. Photogenic is an understatement, and we love seeing local photos like these, and so many others. We knew asking you for your photos was the best way to show it off. Enjoy flipping through the gallery and then you'll find the link to be able to add your own photo to the list.
Grand Junction Colorado Helped Us Create A Photo Album for Mount Garfield
We asked our listeners to share their photos of Mount Garfield, and we are totally blown away! Not only are you amazing photographers, but each photo captures this amazing landmark in a different and unique way.
The Colorado to Utah Drive You Aren't Driving Enough
There's a drive right out of Grand Junction, roughly 83 miles in length, you'll love to take. This might just be the very road trip (with no particular destination) you've been looking for.
Grand Junction's Top 25 Picks for Well Known Local Celebrities
Roll out the red carpet if you run into Speedo Man, Tater, or the Dragon Lady at Zen Garden. We asked our audience to point out some of the most well-known local celebrities in Grand Junction. Here are your Top 25 answers (with some repeats).