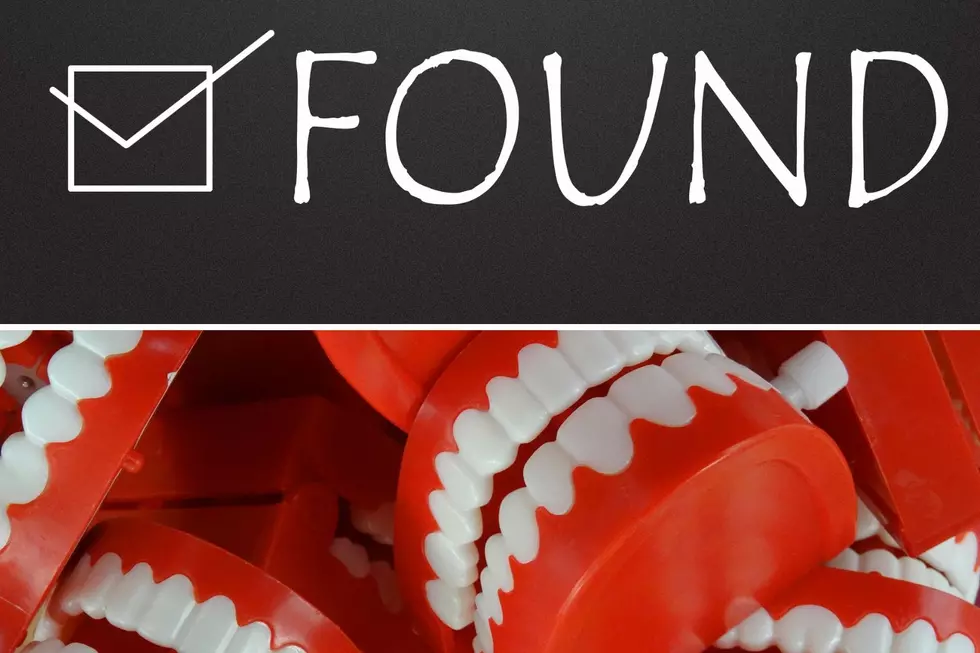 Colorado Man Smiles Brightly After Lost Teeth Are Found + Returned
Canva
Country Jam Colorado 2022 brought a tearjerker of a reunion to Grand Junction. Check out this happy couple.
Another wild and crazy Country Jam is on the books. What began as a tragic, and a bit bizarre separation ended on a high note when both parties were joyfully reunited.
Chapter 1: The Adventure Unfolds
A post went out on the official Country Jam 2022 Facebook page. It read:
Top set of Teeth chomping at the bit to get back to their owner. Found at the VIP parking on the West Side. Definitely seen some candidates last night that these could belong too.
Don't you love the part about "Definitely seen some candidates last night that these could belong too [sic]"? That's funny.
As you can imagine, some interesting comments soon followed:
As the post indicates, someone stumbled upon the chompers in question and posted them on Facebook. If I'm understanding the post correctly, these teeth had been there all night before being found.
A Happy Ending
Before long, the false teeth were reunited with their companion, a wild and crazy guy by the name of Kevin.
How Did They Get Lost In The First Place?
I would like to say that a fascinating story is attached to that question. Unfortunately, that's not the case. This was not the result of partying too hard, lost bets, or any type of romantic encounter.
Facebooker Luke Wildman Dobbs explains:
Well, that, my friends, is the rest of the story. Another couple joyfully reunited. While this is probably neither the first nor last reunion to take place at Country Jam, it is one of the more amusing.
A special "thank you" to Zane and Angie Cooper, along with Luke Wildman Dobbs, for making this possible. Many of us would have never noticed a row of teeth lying on the ground. Most certainly wouldn't have gone to the effort to pick them up and attempt to locate the owner.
Awesome Lineup for Fruita's Summer Concert Series 2022
Summer is here(almost), and with it, free weekly concerts with Fruita's Summer Concert Series 2022. Grab a lawn chair and enjoy these free concerts featuring some of Western Colorado's most popular artists.
Grand Junction Colorado's Market on Main Entertainment Lineup for 2022
Get ready for some of the best live bands and dance groups out of Western Colorado. The 2022 Market on Main is here, and this year's lineup is the best ever. Here's a rundown of this year's entertainment.
Grand Junction Colorado's Concert Bucket List According to You
We asked which country artists are on your bucket list of live acts to see in concert.