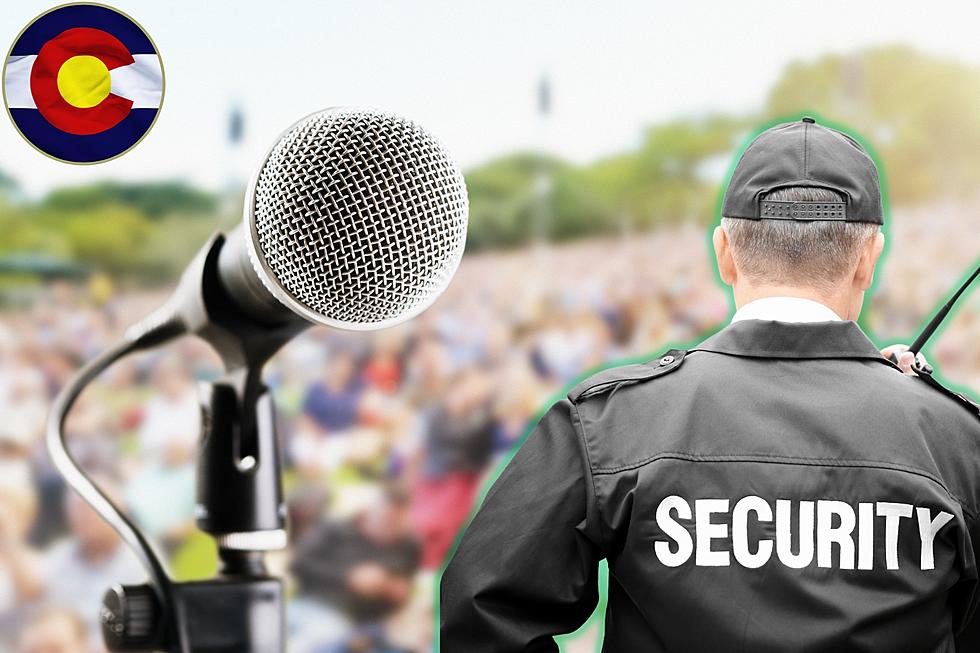 24 Things You Should Never Do While at a Concert in Colorado
Canva Pro
From Las Colonias Amphitheatre in Grand Junction to Red Rocks in Morrison, Colorado is the place to see an outdoor concert or festival. I caution friends who visit that once they attend a show in Colorado, they'll go home and be bored to tears with their venue.
Regardless of where you live, people go to a concert to have a good time. Certain behaviors at crowded concerts result in the opposite of a good time. We asked you to tell us your biggest concert pet peeves based on things you've seen with your own eyes.
What is the Craziest Behavior You've Seen at a Concert?
I'll go first. Unnecessary air guitarists. This was at a Brit Floyd concert at Red Rocks. Anytime a guitar solo started, several people would stand up and deliver an "air guitar" version of the solo being played. It quickly became uber annoying.
I've seen naked people at shows, people with giant hats blocking everyone's view, people who can't stay in their seats for 5 minutes without making you get up, and even seen people break up at a concert.
Fighting at Concerts
It was nice to see that fighting at a concert was not brought up during this round. Of all the places nobody wants to see a fight, it is at a show. Concerts are for good vibes, and artists nowadays are not having it when people lose their cool. Cody Johnson recently stopped some fans from fighting during one of his concerts and told both individuals they'd have to fight him if they didn't stop. Very Rip-like (Yellowstone).
Colorado's Most-Mentioned Concert Pet Peeves
Believe it or not, two of the most mentioned concert pet peeves are simply people talking through an entire concert with their friends and those who refuse to sit down so that others behind them have a clear view of the stage and the band.
Open our station app to drop your concert pet peeve.
Things You Should Never Do While at a Concert in Colorado
Concert season is in full swing in Colorado so it's time to be on our best behavior. Check out 24 annoying things people do at concert venues that ruin the experience for others around them. Scroll through the list of things nobody likes and help make the world a better place for live music.
LOOK: 20 Highway Driving Pet Peeves that Make Colorado's Blood Boil
Warmer weather means more travelers on Colorado's highways and scenic byways. We asked you what is your highway driving pet peeve in Colorado. Scroll on to see 20 things Colorado drivers can't stand to see when we are going down the road.
MORE: Here are the Must-Do Summer Festivals in Colorado
Summer is on the way, and that means festival season in Colorado. A number of great music festivals, state fairs, county fairs, and even a Shakespeare Festival are in store for us in Colorado.
Check out the schedule and details for some of these awesome events. You'll find something in just about every corner of the Centennial State. Keep a close eye on the dates, though. Some of these events overlap. In addition, some of Colorado's festivals run for several weeks.