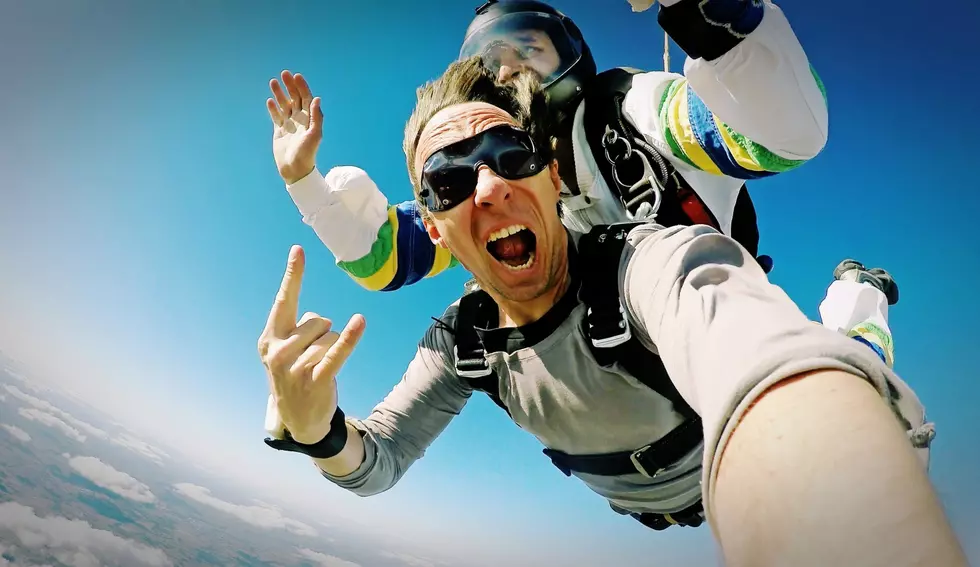 Longmont Company Connected to Half of US Skydiving Deaths
Thinkstock
Since 2018, four people have died from skydiving with one company in Longmont, which is half of all of the US deaths from skydiving in the country.
Mile-Hi Skydiving operates out of Vance Brand Municipal Airport north of Denver and they now have the attention of the Federal Aviation Administration as well as the United States Parachute Association.
The USPA sets safety standards for the industry as well as rating instructors and licensed skydivers. According to the organization, there were 13 skydiving deaths in 2018, only one attributed to Mile-Hi, however, those numbers have dramatically increased and those in the industry are concerned.
The FAA is looking into the tragedy to see if the parachutes are being packed properly by someone certified as well as inspecting the rigging.
"Mile-Hi Skydiving Center prides itself on the steps we take to ensure the highest levels of safety for every skydiver," Biesterfeld said in the statement. "Skydiving is a challenge-by-choice sport, and as skydivers progress, they often challenge themselves with new canopy skills, different types of suits, and different styles of flying.  We are fortunate to have some of the best coaches available to those seeking to expand their abilities as they learn new and more complex disciplines.  In conjunction with industry experts, we've developed and enforce guidelines, policies, and practices that promote the highest degrees of safety for both beginning skydivers and those pushing their personal envelope.  However, as with any sport, adherence to those safety standards is ultimately the responsibility of the individual skydiver."
Mile-Hi Skydiving center remains open for business.