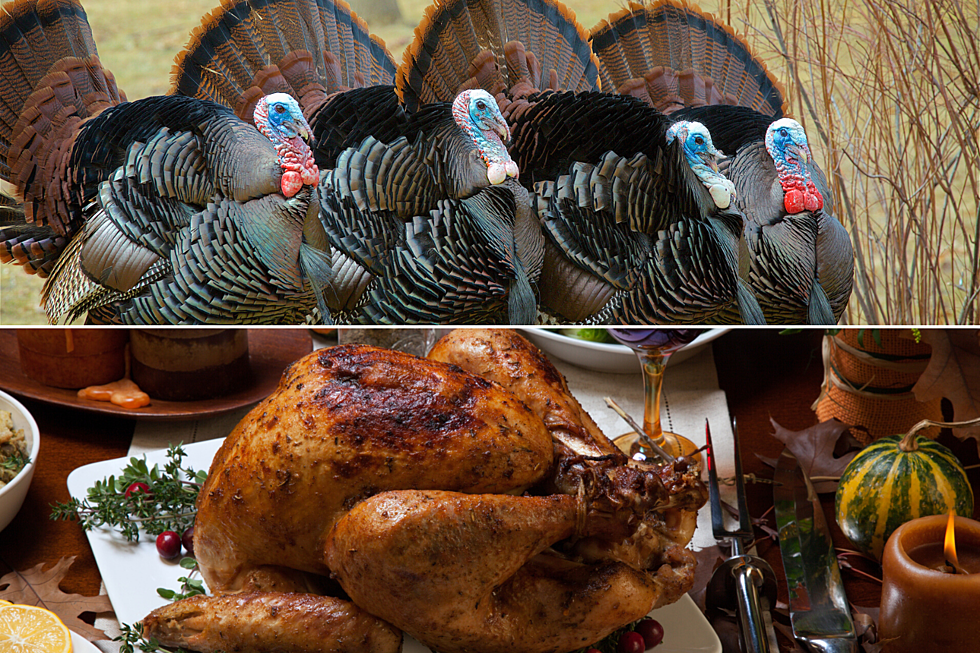 Hang Out With Turkeys Instead of Eating Them This Thanksgiving
Thinkstock
An animal sanctuary is hosting an all-vegan potluck in Erie, Colorado with rescued turkeys. This Thanksgiving you can hang out with turkeys instead of eating them.
Usually, your plate is filled with mashed potatoes and stuffing and turkey on Thanksgiving. Well, thanks to Luvin Arms Animal Sanctuary, you can celebrate Thanksgiving in a different way.
Enter your number to get our mobile branded app
The turkeys will be ready to sign autographs on Thanksgiving day and enjoy some Thanksgiving treats too. The turkeys' names at the sanctuary are:
Chai
Matcha
Darjeeling
Oolong
Chamomile
Walter
Luvin Arms Animal Sanctuary's Thanks & Giving potluck will be on Thursday, November 28 from 2-5 p.m and there's no charge. The potluck is completely plant-based and the sanctuary reminds you that that means no animal products. They also ask everyone to include a list of ingredients with each dish and to leave the alcohol at home, since the sanctuary is a dry campus.
I can't say that I've ever spent time with a turkey -- unless it was on my plate. I wonder what they like to snack on and if they like to snuggle. So when it comes to celebrating Thanksgiving in Colorado, it's up to you whether you want to eat turkey or hang out with turkeys. (I suppose you could do both, but don't let the turkeys see.)