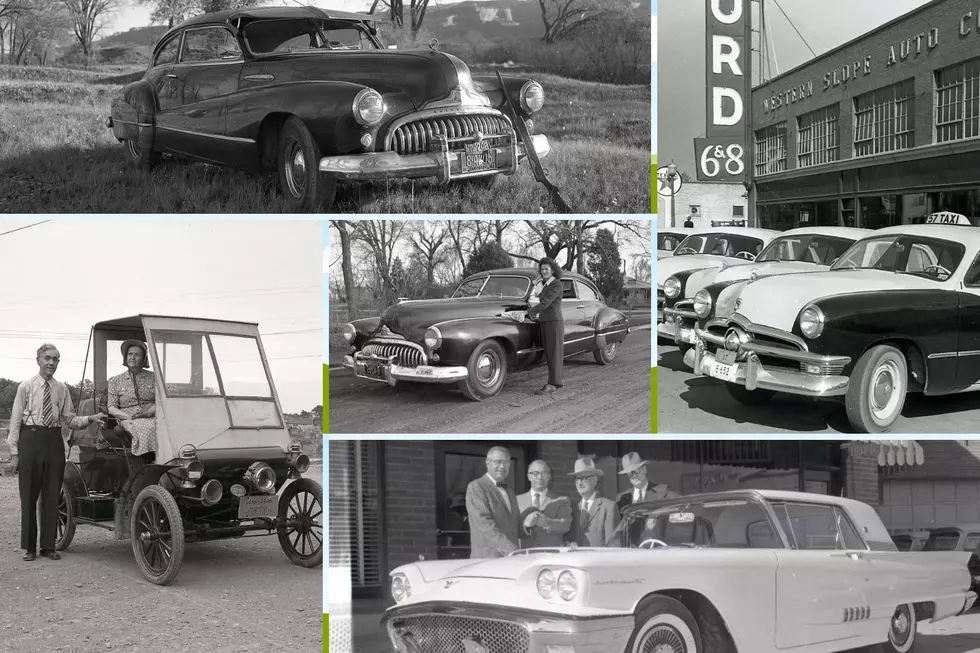 Relive the Grand Junction Automobiles of the 40s + 50s
Robert Grant
Enter your number to get our free mobile app
I've been thinking about classic cars lately. With that in mind, here's a handful of Bob Grant photos showcasing some classic cars from Grand Junction's past.
This short gallery consists of photos taken in or around Grand Junction back in the 1940s and 50s. For the purpose of this gallery, I was looking for cars either brand new, or in excellent condition. In the past, we've shown galleries of Bob Grant photos consisting of race cars, or even car accidents. In this case, some of the cars are still on Grand Junction car dealer showroom floors.
I think this short gallery was inspired by the car sale "challenge" taking place right now in Grand Junction. You've heard us talking about the challenge to sell 400 cars before the end of February. Well, that car dealership has been in business in Grand Junction since 1912. Two of the photos in this gallery were taken at that dealership back in the late 1950s.
In addition, while at breakfast this morning, I spotted the brand new Ford Ranger. Seeing that new truck reminded me that at one time, all vehicles were brand new. That's right, every old beat-up truck you see rusting away in someone's backyard or at the salvage yard was once brand-spanking new.
With that in mind, here are a few photos of peoples' pride and joy, captured by the lens of Grand Junction photographer Bob Grant. All of the photos were taken in the 1940s and 50s, but some of the cars pictured are much older.
Bob Grant Photos - Grand Junction Car Photos