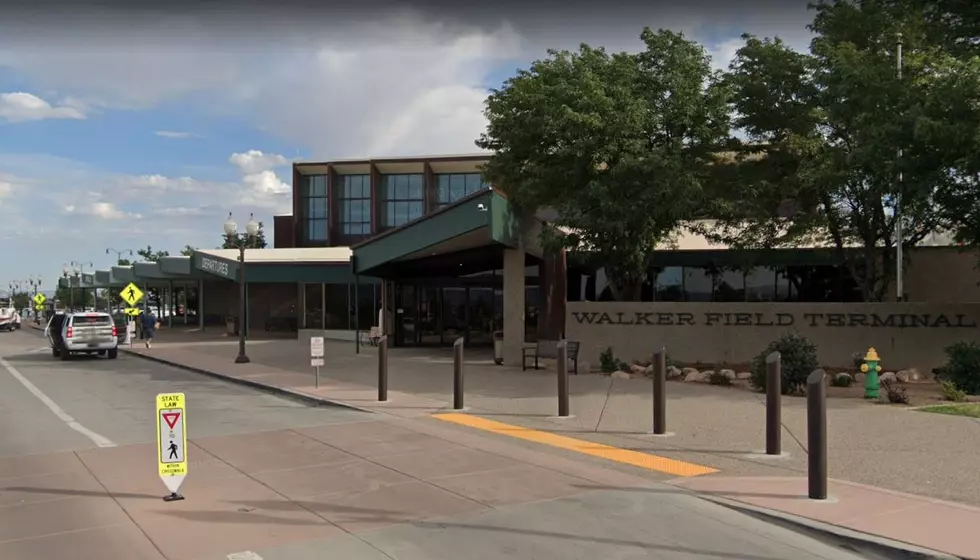 Grand Junction Airport Scheduling Flights Like Before the Pandemic
Google Maps
As someone who loves to travel this is the news that I have been waiting to hear for months. As KKCO is now reporting a sharp increase in Western Slope air travel. This means people are feeling safer to hop on flights and travel and vacation and enjoy life again. In fact, the Grand Junction Airport is now saying that demand is so high that they are now back to scheduling as many flights as they were doing before the pandemic hit last March.
While part of me is a little disappointed that all of the amazing travel deals will be going away quickly if they aren't gone already but this also means we will have a lesser chance of our flights being canceled. Obviously, no one knows exactly how the next few months are going to go but at least right now here on the Western Slope people are excited to travel again.
It's Not Only the Grand Junction Airport That Has Been Busy Lately
The Montrose Airport has also been busier than normal lately as more people are looking for a beautiful yet isolated vacation right now which is exactly what you can do when headed to Ouray or Telluride. Obviously, ski season is also helping to entice travelers to come to Western Colorado.
There Are More Travelers Worldwide Now Than Anytime in the Past Year
TSA reported that over 1.5 million passengers took to the skies on Sunday which broke a pandemic travel record. So, it's not just people in Western Colorado that are ready to travel but it's people everywhere.
So, where are you going to go visit first?
LOOK: Stunning vintage photos capture the beauty of America's national parks
Today these parks are located throughout the country in 25 states and the U.S. Virgin Islands. The land encompassing them was either purchased or donated, though much of it had been inhabited by native people for thousands of years before the founding of the United States. These areas are protected and revered as educational resources about the natural world, and as spaces for exploration.
Keep scrolling for 50 vintage photos that show the beauty of America's national parks.