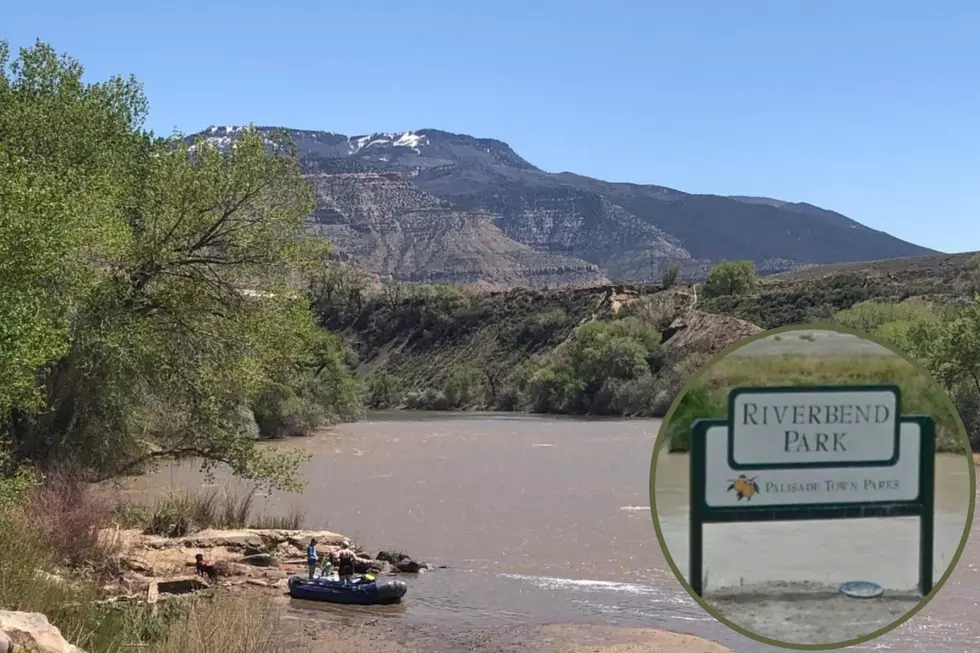 Enjoy the Beautiful Colorado River at Palisade's Riverbend Park
TSM GJ - W. Adams
View the Colorado River, the Grand Mesa, and Mount Garfield all on the same riverfront trail in Palisade, Colorado.
We're talking about Riverbend Park of course. It's not just for Peach Fest. We stopped by the park over the weekend to check out the river and brought back some photos of this unique walking trail that deserves to be visited far more often.
Where is Riverbend Park in Palisade?
Despite the road construction and interesting configuration of what is now U.S. Highway 6, 8th Street, and G Road, the park can be accessed from just about any street between Alberta and Iowa Avenues in Palisade. Just head south to the park. Riverbend Park is at 451 Pendleton Street on the north side of the river across from the Tilman Bishop State Wildlife Area.
Is Riverbend Park in Palisade Free to the Public?
Yes. Riverbend Park is open for public use from dawn to dusk. This park does not allow alcohol, firearms, or paintball guns. Pets are welcome so long as you clean up after them. The pond at Riverbend Park is for fishing only and not swimming. Watercraft can access the river from the Harky's Launch area along the Colorado River.
Things to Do at Riverbend Park in Palisade
The city of Palisade hosts regular events at the park that can be found online. You can picnic in the park and enjoy the frisbee disc course that winds through the park. There are several benches in the park that give you a chance to sit and enjoy the view.
Enjoy the Beautiful Colorado River at Palisade's Riverbend Park
Walk the banks of the Colorado River at Palisade's Riverbend Park. You'll find incredible views of the river and the Grand Mesa, but you'll also have a chance to take the perfect Mount Garfield selfie on this trail.
MORE: Colorado's Fun Backcountry Swimming Holes & Hot Springs
Get out on the trails and discover Colorado's super fun swimming holes and hot springs. Remember to obey all posted signs and to check water levels and conditions before swimming. All locations are 'swim at your own risk'.
See the Remodel Underway at Grand Junction's Historic Stranges Grocery Store
Take a tour of the old Stranges Grocery store at 226 Pitkin Avenue in Grand Junction, Colorado. The building is being renovated as we speak. The new owners are making every effort to preserve as much of the original building as possible.
This building is absolutely amazing. We'll start with a tour of all three floors of the building, and then point out a few interesting changes to the outside of the building you may not have noticed.