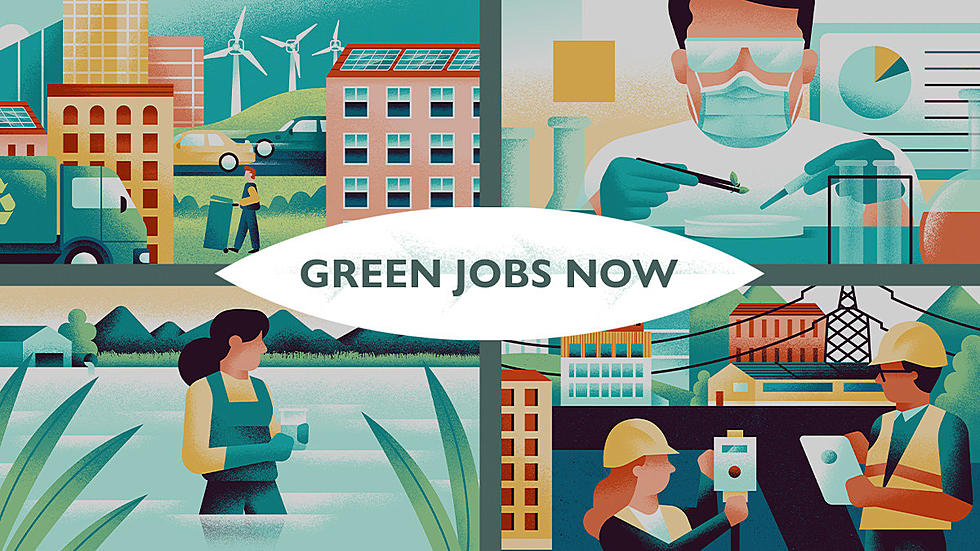 Job Growth: Why Colorado is A Clean, Green, Money Machine
WorkingNation
Colorado is one of just a few states that are leading the way in green jobs leading to a brighter future.
According to a report from WorkingNation, Colorado boasts the third-largest green workforce in the country, and we're still not done!
Green Jobs In Colorado
Across the state of Colorado, there are already 27,992 workers in our green economy, and there were 12,600 green job openings in the state in 2022.
"Colorado's a very forward looking state, so we like to lean into trends to have the good jobs of tomorrow rather than the good jobs of yesterday," Gov. Jared Polis told WorkingNation in an interview for Green Jobs Now.
"That aligns well with our forward-looking vision on air quality and climate, to make sure that Colorado is a leader in the clean energy revolution in jobs across the continuum."
Green Job Growth in Colorado
The nation's projected average green jobs growth is 5.7%, which is approximately half of what Colorado is doing.
In fact, the projected 5-year-growth for green jobs in Colorado is currently at 10.3% which would mean potentially 12,600 green job openings.
Colorado Green Jobs Means Real Green Money
Just because you'll be saving some green, doesn't mean you won't be making it. The average yearly salary for someone with a green job is $64,745.
Plus, many green workers in various positions are eligible for, "average annual salary boosts of $1,200 or more, with some commanding a premium upwards of $5,000. "
Top Green Jobs In Colorado
The most popular green jobs in Colorado currently are:
Solar Sales Representative
Solar Installer
Alternate Energy Manager
Wind Turbine Technician
Energy Analyst/Auditor
Energy Engineer
There are numerous positions available in the Colorado green jobs field for those with varying levels of education.
WorkingNation reports that there are, "994,689 workers in Colorado who could be reskilled into green jobs."
Here Are Colorado's 30 Highest Paying Jobs
Looking to make big bucks in Colorado? Here are the Top 30 career fields offering some of the best paydays in the state.
20 Colorado Jobs Paying Over $40,000 Annually
The state of Colorado has a lot of good-paying jobs available. For people who have the skills, experience, and education there are some great opportunities. This is a small sample size, but here are 20 jobs with the state of Colorado that pay more than $40,000 a year.
Jobs Perfect for Stay At Home Moms to Make Some Extra Money
Whether your kids are home all day with you or not, there's something for everyone on this list. Stay at home moms right here in Northern Colorado are doing these jobs as we speak!