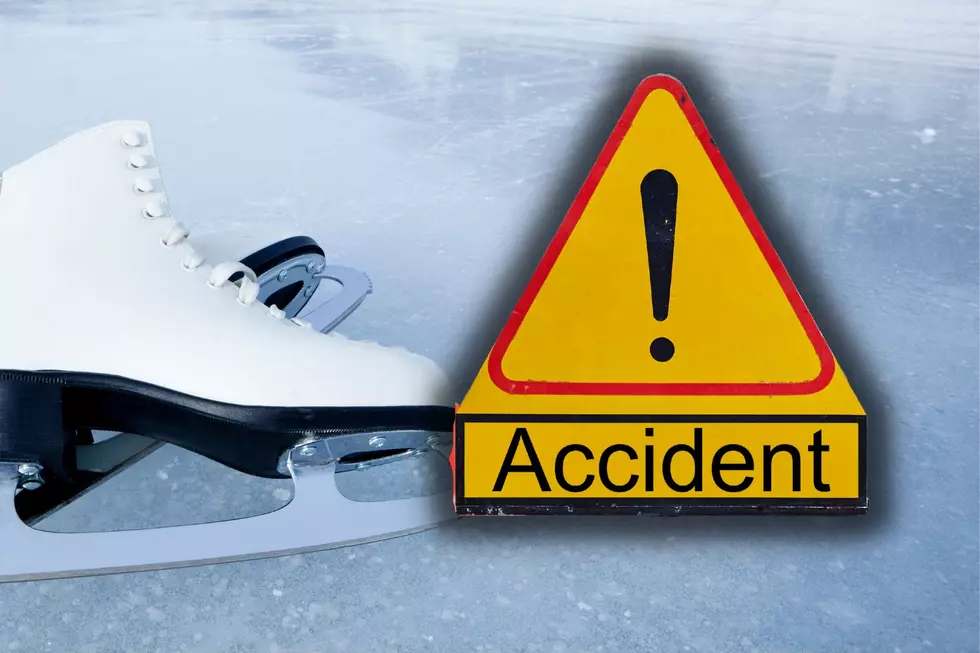 Close Call: Colorado Boy OK Following Neck Injury from Ice Skate
Canva
Hockey can be a very dangerous sport. As a youth, hockey was the sport I was the most excited to play, (and quite frankly, the only one I was any good at,) and my parents weren't terribly excited to allow me to do it.
You constantly hear about hockey players getting their teeth knocked out, getting black eyes, and on rare occasions, sustaining an injury involving the sharp blade of an ice skate.
The latter happened to a boy in Colorado recently and was nearly an extremely serious accident. However, it would appear that, fortunately, he is going to be ok.
Colorado Boy Gets Neck Sliced by Ice Skate
The incident took place this past Friday, September 7th, 2022 when a teenage Colorado boy by the name of Reed Borgman was playing hockey with his team in Broomfield.
The friendly game turned serious when he and another player fell to the ice, as hockey players often do, but the fall turned out to be quite scary.
According to reports, the other hockey player involved in the tumble's ice skate somehow managed to make contact with Borgman's neck, slicing open the skin.
The boy was subsequently rushed to the hospital where he received stitches and was sent on his way. However, the doctors that treated him say that it could have easily been much worse.
Doctors say that had the cut been a mere inch away, it could have very well claimed the boy's life.
The boy's family has responded to the incident by requiring Borgman to wear safety equipment on his neck from here on out, and a classmate of his has reached out to USA Hockey in an effort to require neck laceration protectors for all players.
FLASHBACK: Riots after Colorado Avalanche Win First Stanley Cup
The Colorado Avalanche won their first Stanley Cup back in 1996 and the celebration in Denver went from a fun party to a full-blown riot.
Colorado Avalanche and Stanley Cup Visit Children's Hospital
Here's a nice feel-good story in which a couple of Colorado Avalanche players brought the Stanley Cup to a local Children's Hospital for a surprise visit.
25 Awesome Colorado Avalanche Stanley Cup Parade Pictures
The 2022 Stanley Cup Champions, Colorado Avalanche, took over the streets of Downtown Denver on June 30th, 2022, to celebrate the team's third Stanley Cup Championship, and we were there for all of the action.