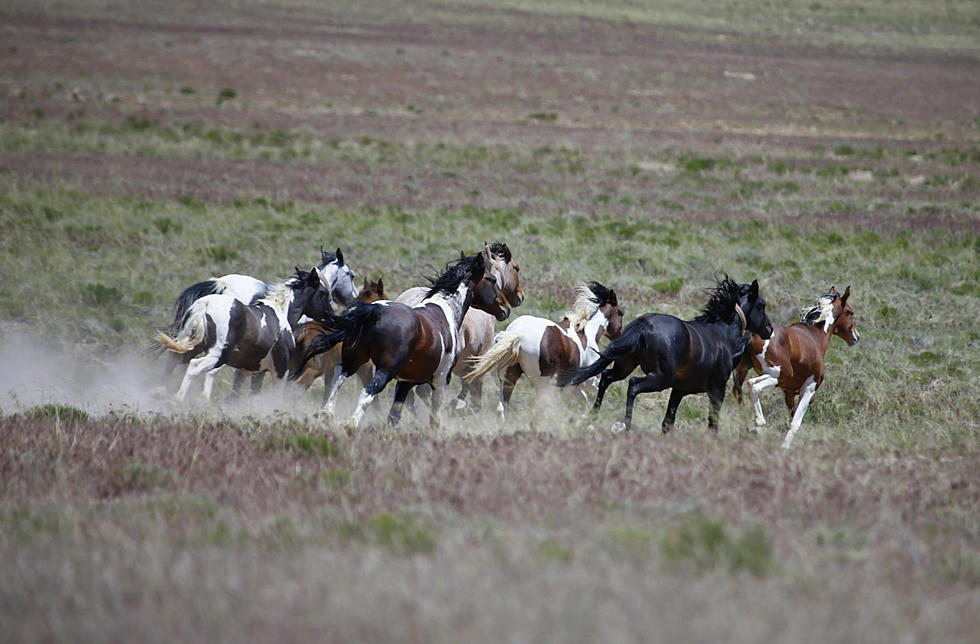 Adopt a Coloradan Wild Mustang
Getty Images
If you have space, consider adopting a wild mustang.
'Friends of the Mustangs' has been a part of the Grand Valley since 1982. Is was started by a small group of people that took an interest in caring for the herd of wild horses that called the Little Book Cliff home. Over the years this 501(c), 3 non-profit organization has grown to about 100 members. Their efforts along with the folks from the Bureau of Land Management and Steadfast Steeds recently got together and established next weekend's adoption event.
There are 27 wild mustangs that need new homes. The adoption process begins with a 'demonstration day' on Friday, March 29th. That event is from 9 AM to 6 PM. On Saturday, March 30th adoption process gets underway. This special event will take place at the Rimrock Adventure Rodeo grounds off of Highway 340 in Fruita.
For more information on this event or how you can become part of the 'Friends of the Mustangs" organization, click HERE.