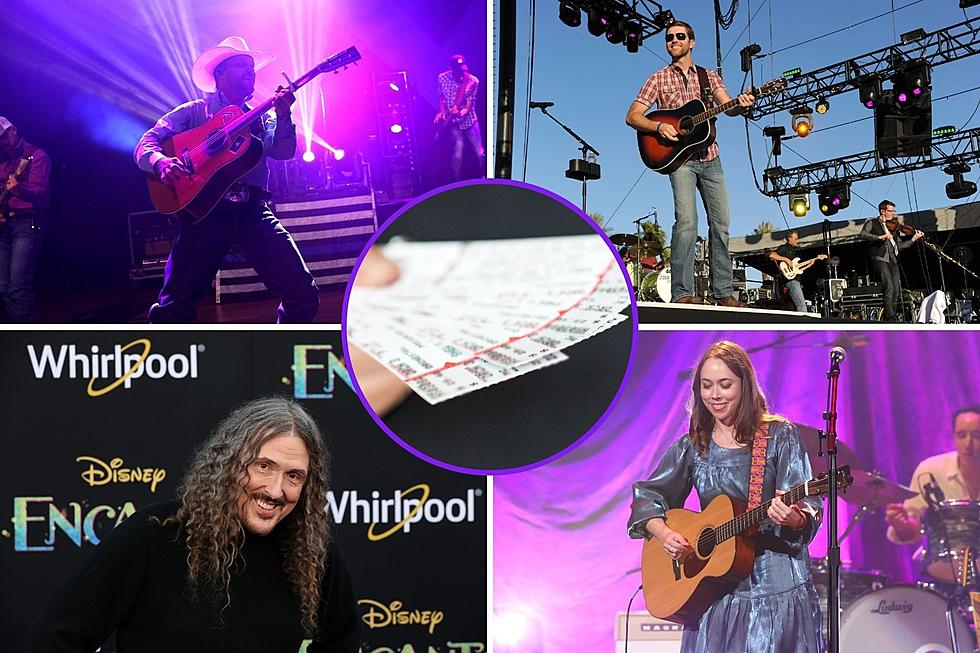 20 Concerts Coming to Grand Junction Colorado for 2022
Canva
Live music is back on the calendar for 2022, and Grand Junction already has some great concerts lined up for the year ahead.
Colorado has some pretty amazing shows coming to the huge venues on the Front Range, but today we are going to focus on the shows that are coming to our local venues here in Western Colorado.
What Does the 2022 Live Music Scene Look Like in Grand Junction?
The larger festivals like Country Jam are back, and the larger tours are booking their way across the state this summer. Here in Grand Junction, our venues are open and ready for shows. Some COVID-19 precautions could be implemented, and we could have a season with no restrictions. We will have to wait and see, and remember to check back often to see if show details have changed at your venue.
Which Venues in Grand Junction Book the Most Shows?
The action is pretty constant at the Avalon Theater, the Mesa Theater, and the Los Colonias Amphitheater this summer. If you would like us to watch another venue in Western Colorado, simply hit us up on our station app and ask us about a venue we should make announcements for. Easy peasy.
Which Artists are Coming to Grand Junction Colorado in 2022?
The year ahead features some great concerts you will not want to miss in Grand Junction. Get ready for Cody Johnson, Josh Turner, Weird Al Yankovic, Don Mclean, an Abba tribute, and visits from rockers like Night Ranger, Trapt, Hinder, and lots more. Let's take a look!
20 Concerts Coming to Grand Junction Colorado for 2022
KEEP GOING: 2022 Guide to Country Music Festivals
Enjoy an updated list of country music's best festivals, across America, Canada, Great Britain and more. This list of 2022 country fests will be updated to reflect postponements, cancelations or lineup adjustments.
10 of the Best Hotels in Grand Junction Colorado for Friends and Family
Expecting company in 2022? It's a good thing Grand Junction has plenty of great places to stay.
THROWBACK: Grand Junction Colorado's Viking Ship Sails the High Desert in 1975
We're searching for anyone who might have photos of Grand Junction's old Viking Ship that was beached briefly near Mount Garfield.