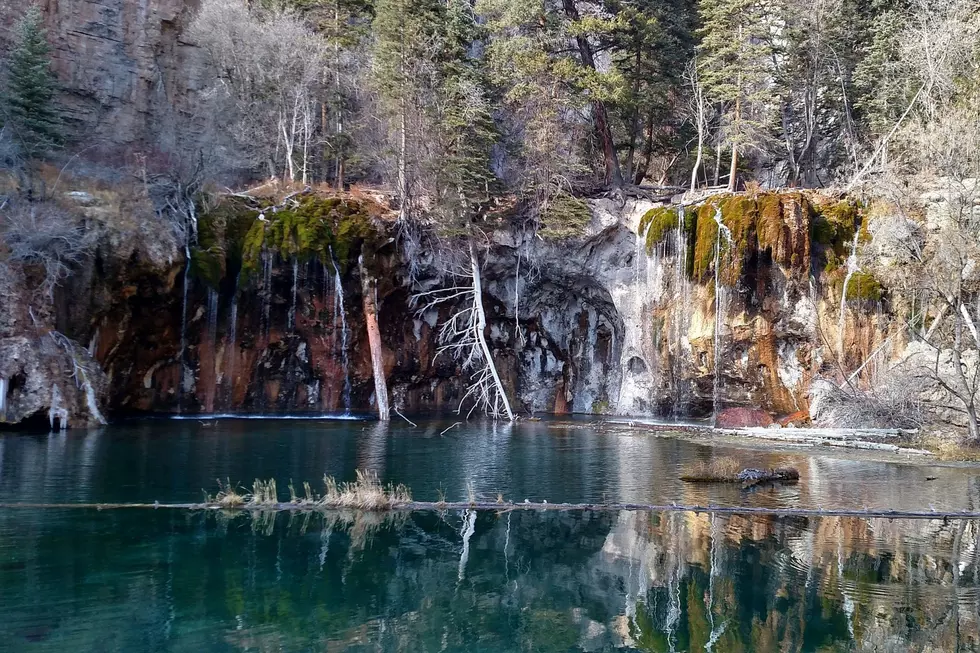 You'll Now Need Reservations to Hike Hanging Lake
Courtesy Zane Mathews
The US Forest Service has been studying how to protect Hanging Lake in Colorado's Glenwood Canyon. They have also been working on how to accomplish that and still keep the lake open to the public.
The most significant part of the plan restricts access to the lake in order to protect the fragile ecosystem that makes it one of western Colorado's most famous natural attractions. Here's what that means to people who want to visit Hanging Lake.
A maximum of 615 people will be allowed to hike the trail to the lake per day. Forest Service officials say this will reduce daily traffic up to 40% during the peak summer season.
Those wishing to hike to the lake will have to make reservations or have a permit  to hike to the lake during peak visitor season from May 1 through October 31.
There will be a fee associated with the reservation/permit system.
Transportation to the Hanging Lake trail-head will be via shuttle during peak season.
Thanks to the hundreds of public comments received and years of planning and study, we have reached this important and exiting milestone. We've still got some work to do, but we're looking forward to implementing these new changes at Hanging Lake this year.
Details regarding the exact amount of the fee, how the users can get reservations or a permit and the shuttle logistics will be finalized soon. Those wishing to comment or file an objection to the proposed plan can do so within 45 days of February 20, 2018.