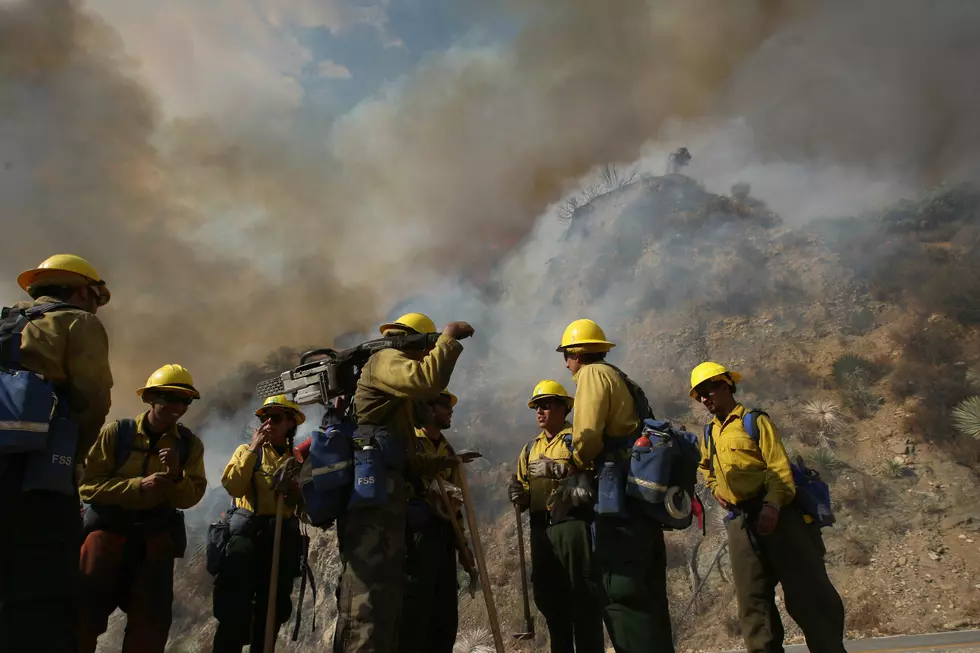 Weekend Rains Help The Cause
Getty Images
The weekend rainfall helps beat back the Buffalo and 416 Fires
There was just enough rain at Country Jam to knock down the dust. The gates were held on Sunday for short time because of potential lightning strikes but other than that, everything went off without a hitch. While we were enjoying the country music, local and regional firefighters continued to battle the Colorado wildfires.
The rain wasn't what they were hoping for but it was enough to help the cause. The 416 Fire started back on June 1st. Since then it's scorched over 34,000 acesrs. The fire is now 25% contained. The rain didn't put the fire out but it slowed its growth and they'll take that for now.
The Buffalo Fire near Silverthorne is now 95% contained. It's been nearly a week since the fire broke out. That fire forced evacuations of more than 1,300 homes. The higher elevations did receive more moisture than us down in the valley. The Upper Colorado River Fire Management crew report the rain helped cool scattered hot spots. That fire was small but very dangerous. At one point, the fire was within 250 feet of structures. Fortunately, no homes were lost to the fire.
A reminder too, even though the area did receive some rain, Stage 1 Fire Restrictions do remain in place. As the 4th of July approaches, fireworks are still prohibited in nearly every western slope community.