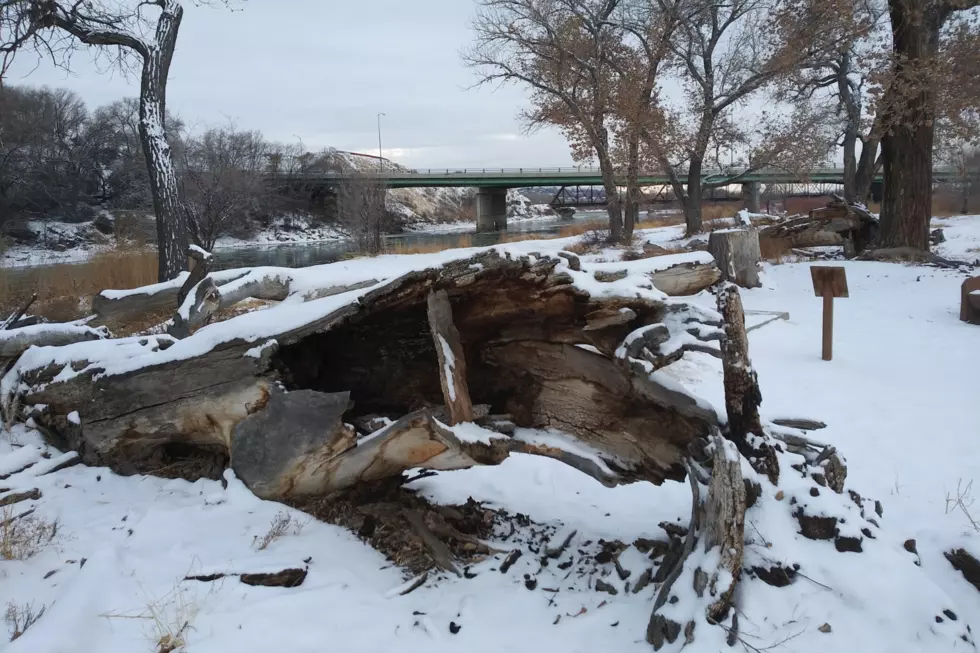 Take a Winter Walk at Grand Junction's Watson Island
Waylon Jordan
Are you looking for a short walk conveniently located near downtown Grand Junction? Have you visited the trails at Watson Island lately? Make a point to visit while there's still snow on the ground.
Fresh snow on New Year's Day made for the perfect excuse to enjoy a walk at Watson Island. This area has seen a ton of improvements over the last few years. In addition to a great system of trails, you'll also find the disc golf course. Even with the fresh snow, there was at least one person playing disc golf early Tuesday morning.
Why Watson Island for your next walk? Well, it's close by. You'll find the parking area right next to the Western Colorado Botanical Gardens. There's another parking lot a few hundred feet away. Both will get you quick access to the trails. You have a number of options regarding which trail to walk. For that matter, if you're looking for a longer walk, you can visit them all.
The paved trails on the island make something of a "figure 8." You'll make two loops around what the City of Grand Junction refers to as the "West Main Island." During dry weather, you can also walk the dirt trails on the "East Main Island." If you limit your walk to just the West Main Island, you're looking at less than half an hour. Then again, you might want to walk that portion, and then continue on the trail towards the amphitheater.
Personally, I really enjoy this trail, and most others, in the snow. The scenery is excellent, and it's always nice to see the river surrounded by freshly fallen snow.
HEADS UP: Please be careful! There are two points about midway through the westernmost loop of the trail that are potentially dangerous during cold weather. They are the lowest points on the trail, and water tends to collect. In cold temperatures, this turns to not only ice, but very slippery ice. Under most circumstances, you can see the ice before you're on it. Unfortunately, with fresh snow on the trail, these spots cannot be seen.
As it stands right now, the National Weather Service does not predict snow anytime before Monday, January 6. It seems you'll have to wait if you want to enjoy this trail in the snow.
Enter your number to get our free mobile app
Take advantage of any opportunity to visit the trails at Watson Island. I prefer them in the winter, but they're great any time of year. They're easy to get to, parking is close and convenient, and no parks passes are required. A tremendous amount of work went into improving this area, and it's ready whenever you are.