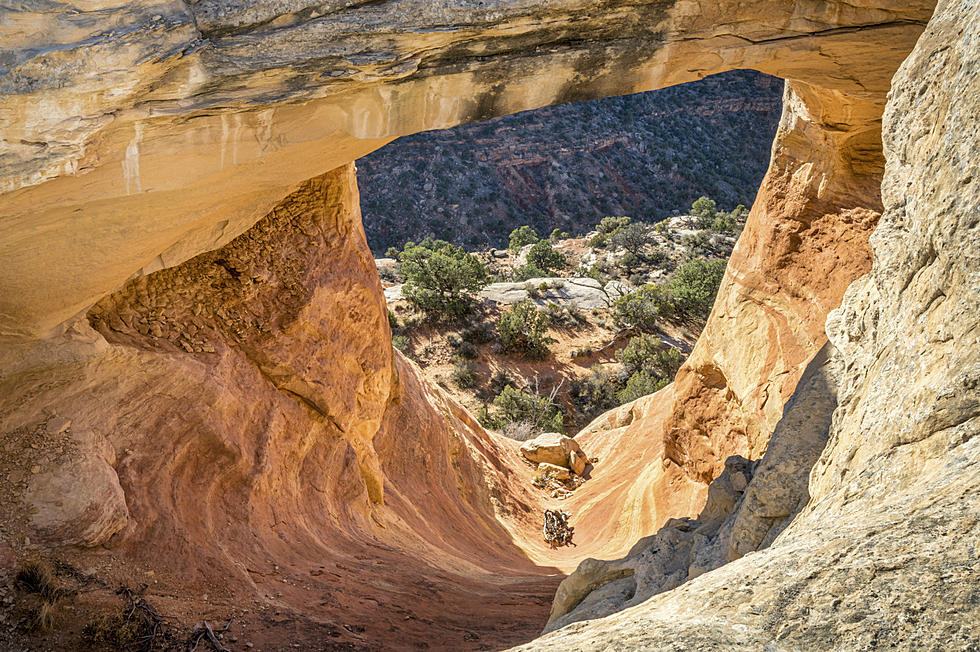 Spring Hikes: Western Colorado's Rattlesnake Arches
Getty Images
Spring is only a few days away. After a long, and in this year's case, legitimate winter, it'll be time to get out and enjoy the Colorado outdoors. Have you ever hiked Rattlesnake Arches?
I'm embarrassed to say this, but I haven't. Oddly, it's not too far down the road. It's hard to understand how this one got past me.
Rattlesnake Arches Trail is within the McInnis Canyons National Conservation Area. According to Coloradowestoutdoors.com, it is home to the second largest concentration of natural arches in the nation, second only to Arches National Park in Utah. Other perks include wildlife viewing including bighorn sheep, deer, and maybe even a mountain lion or two.
Oops, did I just lose you with mention of the mountain lions? What about the rest of the hike? You're looking at hiking five-and-a-half miles round trip. Make that six-and-a-half if you include the overlook trail. It's rated as a Moderate hike. You'll need to set aside about four-and-a-half hours to complete the hike.
Before we go any further! The roads leading to this trailhead are closed at various points in the year. I spoke with both the Colorado National Monument and the BLM today to confirm the dates. The "upper road" won't open until April 15, 2019.
Okay, so how do you find it? If you're heading to the trail from Grand Junction, start by setting a course for Fruita. Make your way to the Colorado National Monument entrance. Tell the ranger you are heading to Rattlesnake Arches, and with a little luck, they will waive the entrance fee.
Head up the monument for roughly 11 miles until you reach 16.5 Road, the same place you turn to go to the Glade Park Store. Just after leaving RimRock Drive and starting 16.5 Road, you will see the Black Ridge Access Road on your right. Follow that towards the radio towers. Please note: This road can get slippery in wet weather, and under bad conditions, might get closed down.
Before reaching the top of Black Ridge, you'll see a "T" in the road. Turning left will take you to the upper access road. Turning right will lead you to the Lower Access road. Watch for signs leading you to the trailhead, which is another ten miles down the road.
This is very much Western Colorado terrain. Put simply, it can be dangerous under bad weather conditions, and extremely hot in the summer months. For this reason, I tend to think of it as a spring hike. As mentioned above, the road to the trailhead is closed for the early part of spring.
I'm looking forward to giving this a try. I'll have to wait for the weather to get better, and then for the road to open. That's okay. That'll give me something to look forward to when April rolls around.