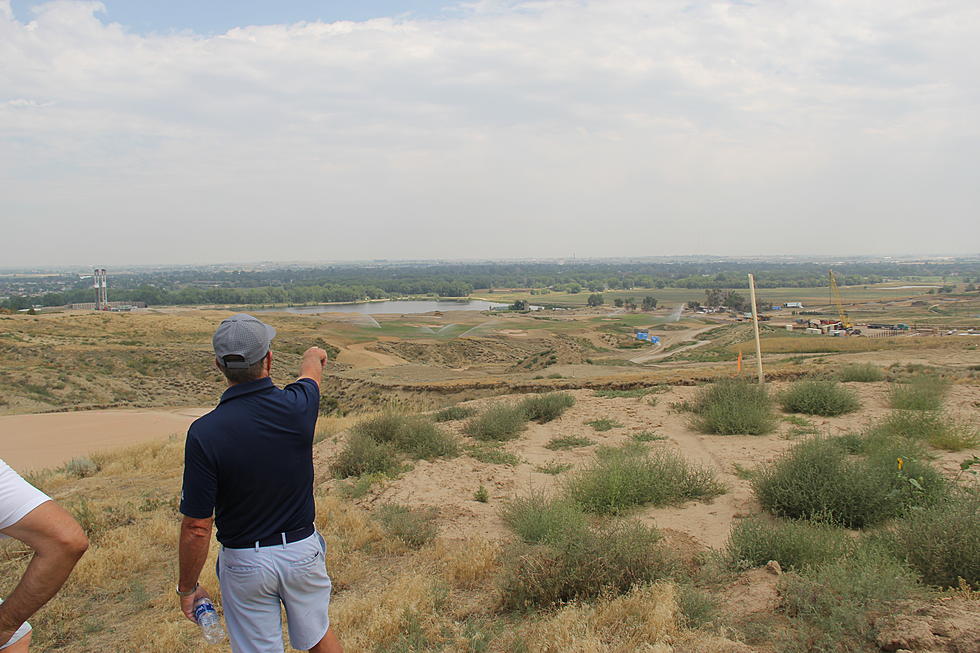 Sneak Peek Of Fred Funk's New Golf Colorado Golf Course
Dave Jensen/TSM
The RainDance Community is already a gem in Colorado, and they're just getting started on things. In addition to beautiful homes in a world-class community with world-class amenities, another addition is currently in the works. Whether you're a golfer or not, there is always something to be thrilled about when it comes to RainDance, the town of Windsor, and Northern Colorado in general.
3-time PGA Tour Champion Fred Funk is involved with a team that is currently developing a stunning, world-class, and master-planned golf course at RainDance in Windsor. Funk is teaming up with some of the best in the business in architect Harrison Minchew and local developer Martin Lind.
"Words will never match what you will experience when you visit RainDance," said Funk, and after walking the course with the golfing great and others, I have to say that I agree with his assessment.
The views alone are stunning and the amount of planning, work, and vision that it takes to design and create a golf course is incredible in itself as well.
The 18 hole course and its vast layout is located above the Cache la Poudre River and covers more than 300 acres. The most incredible parts of the course are in and around the over 1000-year-old arroyos. The way the course will play (plus, the way they're designing things to preserve those arroyos and other native plants and parts of the land) is a great part of this whole process as well.
The course itself is scheduled to open for play next summer; the official target date for opening is going to be July 2022. There will be an incredible clubhouse along with a driving range, putting course, and a play area for the kids so plenty of things to do for kids of all ages.
Here's a look at what's brewing at the RainDance Golf Course:
Tour the Grand Valley on These Mountain Bike Trails
Mountain Bike trails for all skill levels are waiting all over the Grand Junction area.
Is Your 4x4 Ready to Tackle Any of These Harrowing Colorado Trails?
From the high elevations of Paradise Pass to the monoliths of Utah, here are 10 great trails to go off-roading on this summer.