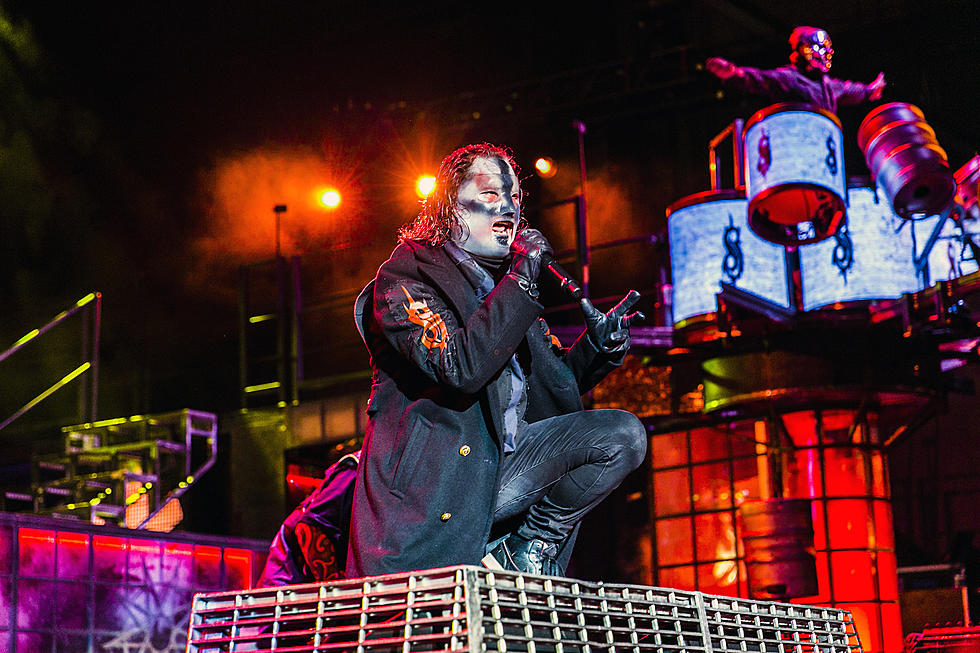 Slipknot 'Working Quickly' to Determine Next Step After Metallica Withdraw From Tour
Matt Stasi, Loudwire
Metallica's withdrawal from their fall touring came as a surprise to many, including their upcoming tourmates Slipknot who had a trek planned with the band in New Zealand and Australia next month. Slipknot have now issued a statement as they try to figure out their next move concerning the shows.
Metallica bowed out of the run on Friday (Sept. 27), revealing that frontman James Hetfield's struggles with sobriety had necessitated a return to rehab. "We fully intend to make our way to your part of the world as soon as health and schedule permit. We'll let you know as soon as we can," stated the group, adding, "We appreciate your understanding and support for James and, as always, thank you for being a part of our Metallica family."
While Metallica have offered refunds for the dates and expressed their intent to return to Australia and New Zealand "as soon as we can," Slipknot have checked in with a statement letting their fans know that they are "working quickly" to determine the next step.
To our Australian and New Zealand fans and family,
We only recently heard the news about the tour being postponed, and we are working as quickly as possible to determine next steps. We will let everyone know as soon as we are able.
Of course, our thoughts are with James and Metallica. We wish them nothing but the best.
We hope to see you all very soon.
-Slipknot
Slipknot will next play on Oct. 11 at the Aftershock Festival in Sacramento, with the tour down under scheduled to take place Oct. 17-31. Stay tuned to see if Slipknot are able to salvage the dates for their fans or if they will follow Metallica's lead and try to reschedule for a later date.
Slipknot have plenty of touring remaining for the year, with dates in South America on the horizon. There will also be European tour dates in early 2020. Stay up to date with all their tour ticketing here.