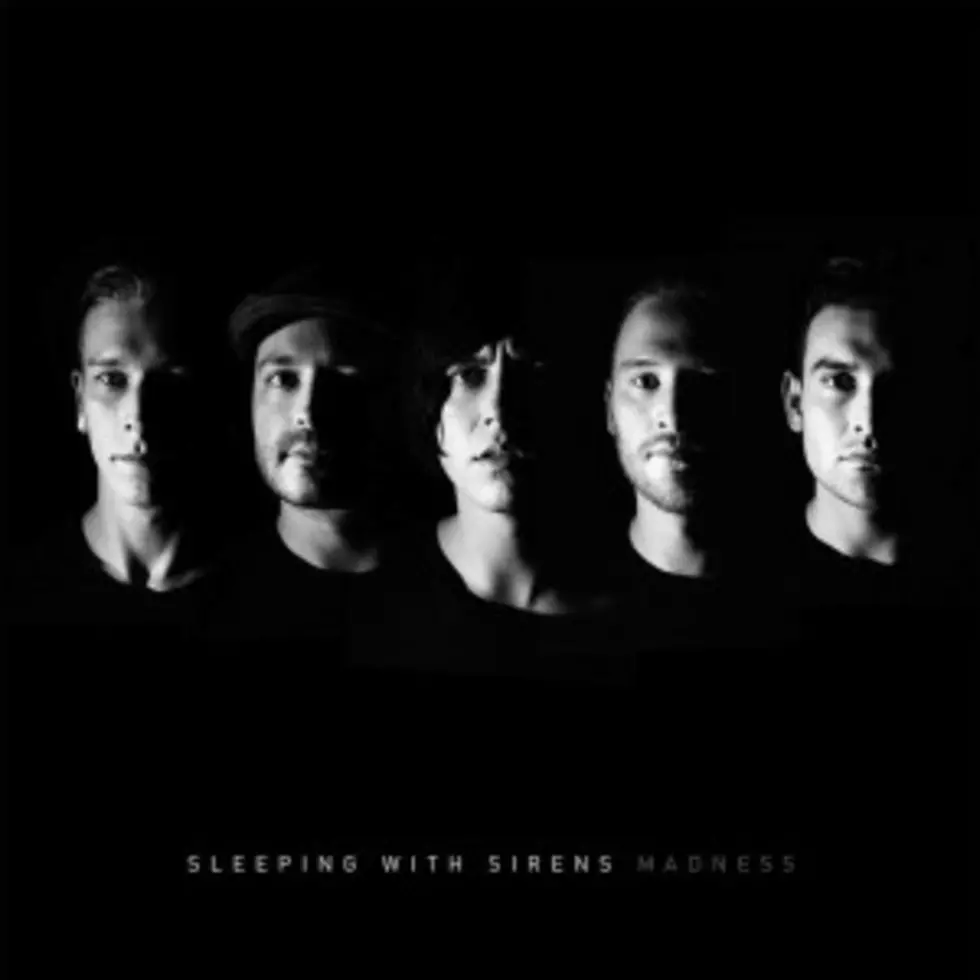 Sleeping With Sirens Reveal 'Madness' Album + New Single Plans
Epitaph Records
Sleeping With Sirens have announced their fourth album 'Madness' will arrive in March. To celebrate the news, the band released their first single off the effort titled 'Go Go Go.' You can watch the video for the song in the player below the track listing.
Sleeping With Sirens will release their new album 'Madness' on March 17 via Epitaph Records. The effort was produced by John Feldmann, known for his work with Good Charlotte and Panic! At The Disco. Fans can preorder the 13-track 'Madness' disc in a variety of bundle options right here.
Sleeping With Sirens will kick off the latest leg of 'The World Tour' with Pierce The Veil tonight (Jan. 23) in San Diego, Calif.  The bands have become pals and have been touring together for the better part of the last year. Their dates will continue this spring. Click here to see where they're playing. More information on ticketing for the tour is available at this location.
Sleeping With Sirens 'Madness' Track Listing:
1. 'Kick Me'
2. 'Go Go Go'
3. 'Gold'
4. 'Save Me a Spark'
5. 'Fly'
6. 'The Strays'
7. 'Left Alone'
8. 'We Like It Loud'
9. 'Heroine'
10. 'November'
11. 'Better Off Dead'
12. 'Madness'
13. 'Don't Say Anything'
Sleeping With Sirens, 'Go Go Go'