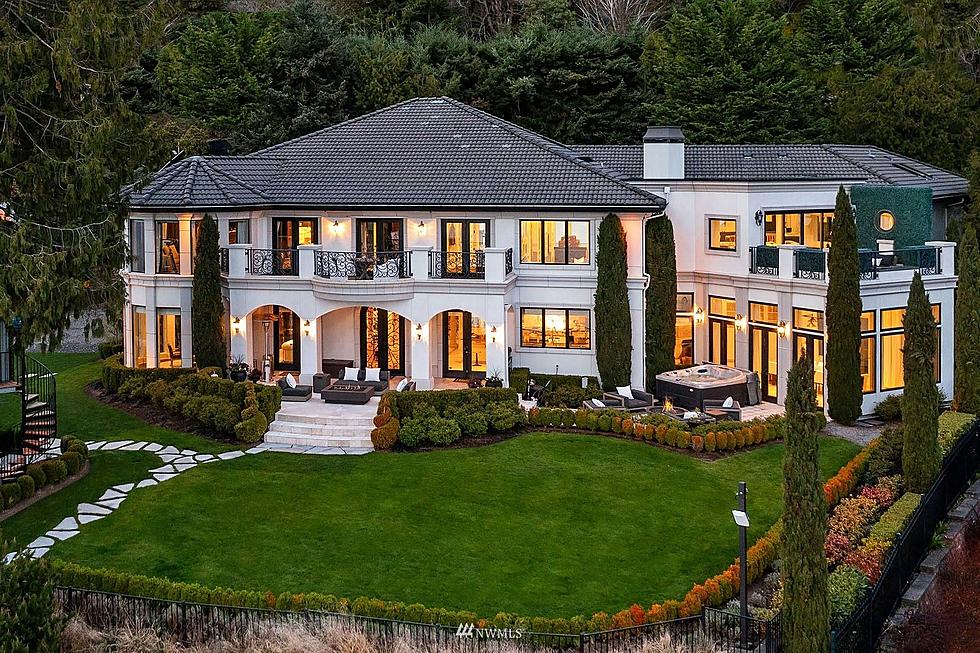 Take A Peek At Russell Wilson's $36 Million Seattle Mansion
IRES
$36 million is more money than most of us would even begin to know what to even do with, but that would be a pretty sweet "problem" to have. In new Broncos quarterback Russell Wilson's case, it's merely pocket change as that is the price tag for his mansion on the waterfront back in Bellevue, Wash.
Bellevue is just across Lake Washington from Seattle and is an extremely affluent city with famous peoples' properties dotted all along the lakeshore and within its lush hills.
For Wilson, his wife Ciara, and their kids, it's on to new beginnings in Colorado. But before we get into that, if you've ever wondered what $36 million could get you for a house, or let's face it, a mansion or palace, here's a good look and a little overview.
The real selling point for me is the two-story treehouse in the backyard. How cool is that?
So with a 20% down payment, which is a little over $7 million with an interest rate of about 5% including taxes, insurance, and all of that good stuff, you'd be looking at a monthly mortgage payment of around $170,000 per month.
Yeah, numbers that are so far from reality for us it's not even funny, but just for funsies, let's take a look inside Russell Wilson and Ciara's old stomping grounds in their "modest" 6 bedroom 7 bathroom mansion valued at around $36 MILLION.
Take A Tour Of Russell Wilson's $36 Million Mansion On The Market
While Russell Wilson and Ciara are getting started on their new life in Colorado, they're mansion back in Washington is fetching $36 million dollars. Let's take a little peek inside.
This Vail Penthouse Will Cost You Nearly $3,500 Per Square Foot
You have to see the amazing rooftop oasis.
Park a Helicopter in the Backyard of this $3.5 Million Longmont Home
This Longmont home has a backyard big enough to land a helicopter.