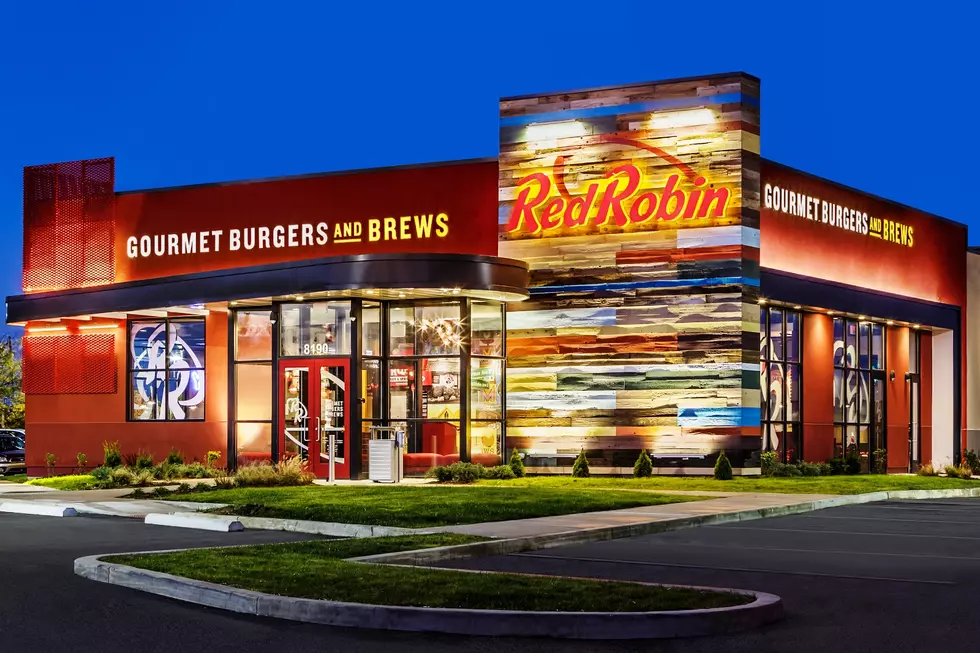 Red Robin Says Thank You to Teachers With Free Burgers and Fries
Courtesy Red Robin Restaurants
As a way of celebrating the end of the school year and thanking teachers for all their hard work, Red Robin restaurants, including the one in Grand Junction, are giving teachers free burgers and fries during an appreciation day in June.
The Teachers Eat Free event is on June 5 and educators can get the Red Robin Tavern Burger of their choice at no charge. The offer is open to teachers, counselors, administrators, education professionals, retired teachers, and school bus drivers.
Dana Benfield, senior vice president and chief marketing officer at Red Robin says,
"Red Robin knows that remarkable people make us better and we look forward to welcoming all educators to our restaurants on June 5 to show our appreciation for all the hard work they put in throughout the school year."
To get a free burger and fries, educators just need to show a valid Teacher, School, or District identification card/badge to their server when they order. The staff at Red Robin would like teachers to dine-in so they can give them the VIP treatment, but will also gladly serve up to-go orders. Just remember to have an ID for each free burger ordered.
Here's something you may not know. Red Robin is a Colorado company based in Greenwood Village. So, this Colorado hospitality comes as no surprise to those of us who call the Centennial state home.
One more thing, June 5 is also National Veggie Burger Day. Although Red Robin serves veggie burgers, they don't have one on their Tavern menu. If you absolutely have to, ask for an upgrade to a veggie, (a downgrade for a meat-lover like me), and pay the extra. Also, even though the food is free, have some class and leave a nice tip for the people who cooked and served it to you.