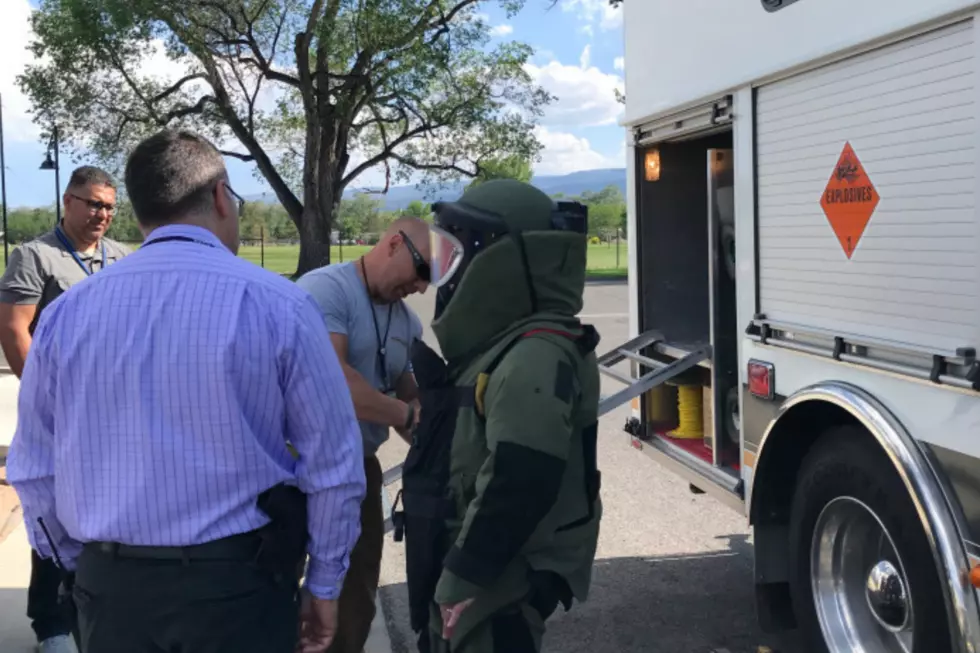 One Man Arrested After Explosion on North Avenue
GJ Police Department
Grand Junction's North Avenue was closed down in both directions Sunday afternoon as police investigated a minor explosion.
Grand Junction police officers were called to the scene at a business complex in the 1600 block of North Avenue just after 3:00 pm. Adjacent businesses were evacuated and the street was closed from 15th to 18th while officers investigated the area across from Lincoln Park Golf Course. Residents in the immediate area were notified of the incident and a safety perimeter was established.
The bomb team was called in to evaluate the source of the explosion and retrieved a suspicious item. According to Grand Junction Police, a backpack was found with two improvised firearms inside. There was evidence of a blast inside the building.
Police found one person on location with injuries who was medically cleared by EMT's at the scene. He was detained and questioned in regards to the incident. No other injuries were reported.
The man, 36-year-old Emmet Wells, was taken to the hospital for follow-up medical care then transported to the Mesa County Detention Facility. He's being charged with possession of Weapons by Previous Offender, Illegal Discharge of a Firearm, Prohibited Use, and Unlawfully Carrying a Concealed Weapon.
Police were able to obtain security footage of the incident from inside the business. The amount and extent of structural damage were not released.