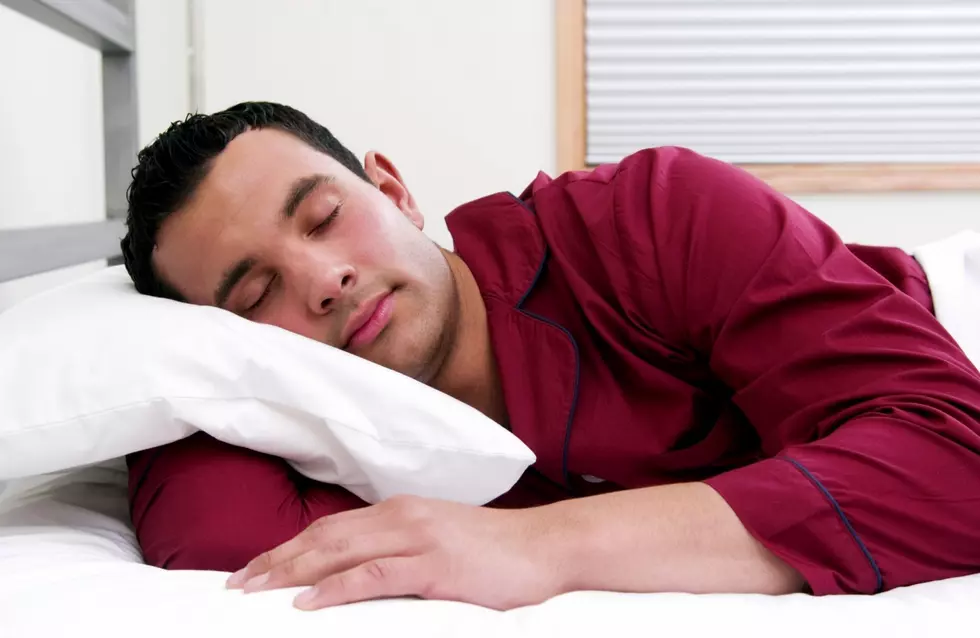 National Nap Day: Five Reasons to Nap in Grand Junction
Thinkstock
What a perfect time for this!
Who among us isn't just a little bit tired today? The time change affects us all, because we just lost an hour of sleep and we're still tired. So a nap just makes perfect sense, but what will a nap do for you?
It was for this reason National Nap Day was created in the first place, so why not take advantage of it? Irritability, feeling tired all day and being somewhat listless are all part and parcel of losing even one hour. So take that nap and reset!
Any day at all is a good day for a nap, because that little break, shutting down even for an hour, will help you recharge and refresh. Think of it as a computer reset. Now you can go on and face the other duties you need to face on a Monday.
IT'S HEALTHY FOR YOUR HEART:
According to the journal HEART, taking a short nap once or twice a week can actually be healthy for your heart. According to the study, you can lower your risk of heart attack by 48%.
NAPPING CAN HELP YOU GET IN SHAPE:
It seems the more sleep deprived we are, the more likely we are to consume sugar, caffeine, and foods that are high in fat content. A study focusing on women found that a lack of adequate sleep can cause a person to feel hungry more often, which can lead to overeating. Taking that nap will help you feel rested and as a result, less likely to want to eat.
Getting a quick nap can let your brain become more creative because your mind isn't on your tiredness, but on whatever it is you happen to be doing. And further research says the right side of your brain, the more creative side, is affected positively.
Those are five good reasons to take a nap, and since I have space under my desk, it looks like its nap time!
Enter your number to get our free mobile app