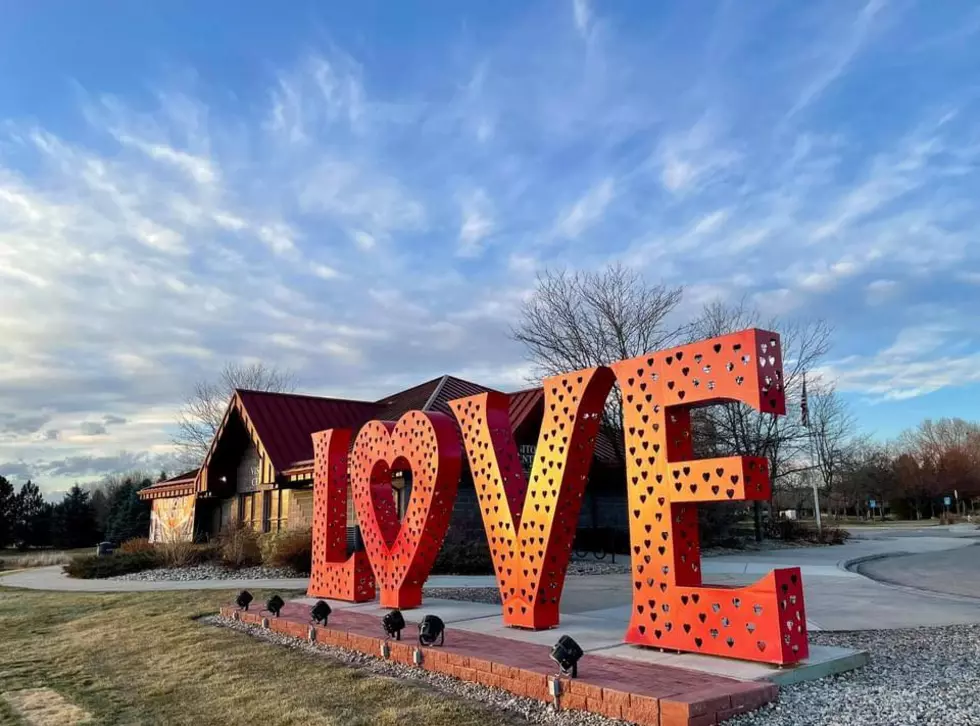 Michigan Couple Picks Loveland For Destination Wedding
Courtesy of Visit Loveland Colorado
1,123 miles...that's a long way to travel but when you've already had a wedding postponed due to medical issues and have been trying to plan a wedding during a pandemic while trying to sort through all of the issues that come along with that including guest's travel schedules...you just go and get married.
That's exactly what Kristine Crummel and Michael Schomisch did when they flew from their home state of Michigan to Colorado. The two lovebirds arrived in Denver and decided to take the short drive up to Loveland.
According to the Reporter Herald, Kristine and Michael decided to skip the formal stuff with a bunch of people and just get married...the two of them only at the "LOVE" sculpture just outside the Loveland Chamber of Commerce on 2/1/21.
The couple met on a dating website in 2017, got engaged in 2019 finally were able to tie the knot, THEIR way in 2021. Something special about those odd years with these two.
Congratulations to Kristine and Michael, we wish you the best and are pulling for you.
The City of Loveland is also hosting its famous mass wedding on Valentine's Day in 2021. The weddings will have proper social distancing protocols and will feature 4 p.m. and 5 p.m. ceremonies at Chapungu Sculpture Park.
5 Notable Graduates from Loveland
Enter your number to get our free mobile app
Colorado's Top 10 Ranked Ski Resorts