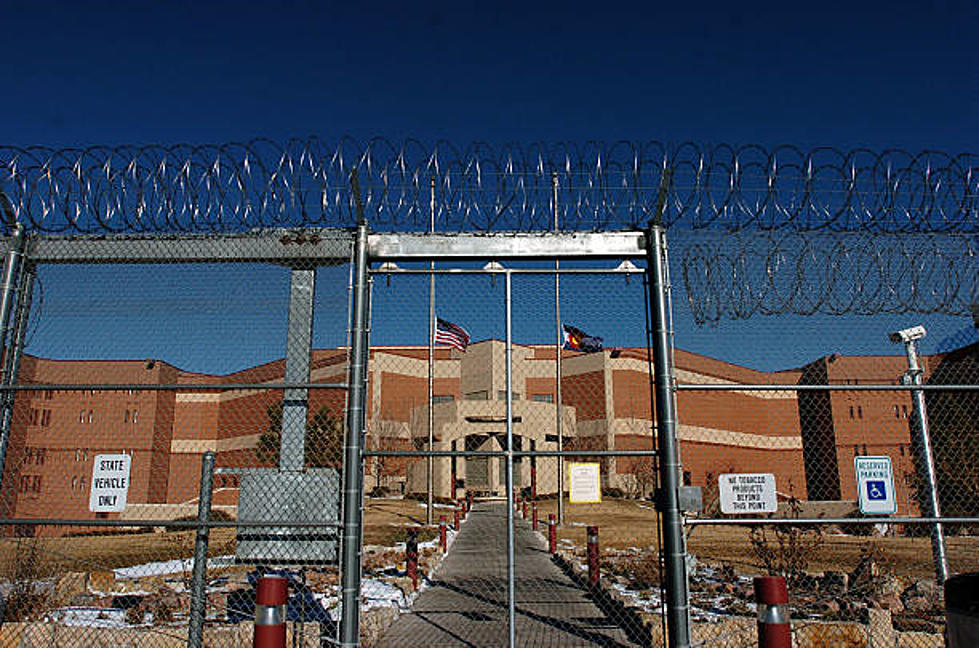 Sudden Sad News: No More Visits For Those Incarcerated in Colorado
Denver Post via Getty Images
If you have a loved one incarcerated in Colorado, you may not see them in person for an extended period of time.
According to a press release from the Colorado Department of Corrections, all in-person visits have been canceled, effective January 4, 2022, until further notice.
Colorado Department of Corrections Decision
Due to the spread of the new Omicron variant of COVID-19, the Colorado Department of Corrections has decided that it is in the best interest of all involved if in-person visitations are canceled.
"The health and safety of our staff and inmates is our highest priority...These are difficult decisions as we all wish we could be back to normal, but the department is focused on trying to protect health and safety to the best of our ability."
How Long Are Colorado Prison Visits Canceled For?
At this time, in-person visitations will be canceled for at least two weeks. The Colorado Department of Corrections is working closely with public health and medical professionals to evaluate the ever-changing situation.
After the initial two-week period, officials will reconvene to assess the risks and update the public.
How to Get in Contact with A Colorado Prisoner
If you have a loved one that is incarcerated in Colorado, you can still contact them through other means of communication.
Video visits and phone calls will still be able, but physical visits are considered too risque at this time.
The Future in Colorado
While things may seem bleak right now, we can only take personal responsibility for protecting ourselves against COVID-19.
If jails and prisons are no longer accepting in-person visitors, it may be safe to assume that nursing homes and other care facilities will follow suit.
Take a Peek Inside Colorado's Notorious SuperMax Prison
Colorado's SuperMax Prison, also known as ADX, holds some of the most notorious criminals alive.
12 Notorious Criminals Locked Up in Colorado's SuperMax Prison
Colorado is home to one of the most notorious prisons in the county which holds some of the most notorious prisoners.
5 Stars: 25 Hilarious Google Reviews of Colorado's Infamous Supermax Prison
Colorado is home to the only federal supermax prison in the United States: the U.S. Penitentiary, Administrative Maximum Facility (ADX). The prison houses notorious criminals like the Unabomber, a three-time prison escapee, El Chapo, and more — and people still took the time to review it on Google. Read on to see some of the funniest reviews.
Look Inside the Colorado Museum of Prisons
The state of Colorado currently operates 19 state prisons and two private facilities. The Museum of Colorado Prisons is appropriately located in Fremont County, home to 6 of the state's correctional facilities. The photos below take you inside the prison museum in Canon City.