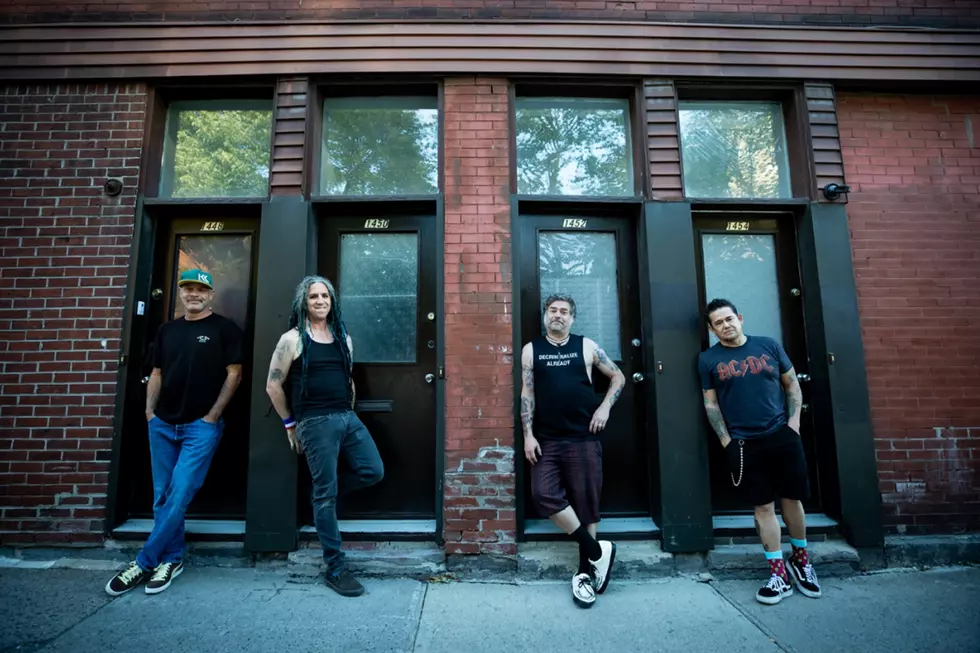 NOFX Reveal Initial 2023 'Final Tour' Dates
Photo: @susanmossphotography
NOFX have been talking for a little while now about winding down their career, and now we've got the first dates of what is being billed as their "Final Tour."
While all the dates have yet to be revealed, the band is promising 40 Cities with 40 Songs Per Day to mark their 40 years in the music business. Among the first wave of tour dates revealed with be a number of NOFX Punk in Drublic Festival appearances.
At present, the tour gets underway with two nights April 22 and 23 in Austin, Texas, concluding on Sept. 30 in St. Petersburg, Florida. See all of the currently announced tour dates listed toward the bottom of this post.
As for what fans can expect, NOFX will play 40 songs a night, occasionally including full album performances or introducing rarities into their sets and they promise that no setlist on this run will be repeated, ensuring a totally unique show for those who attend.
Frontman Fat Mike adds, "This is not a final tour like Mötley Crüe or Black Sabbath...These are the very last shows NOFX will ever be playing. We are gonna play with all our hearts...With all our joy...And then we are done. We are done done."
Tickets for the newly announced dates will go on sale this Friday (Jan. 13) at 10AM PT via the Punk In Drublic Fest website, with single day, the Bro Bundle, VIP and more options including a digital download of each show with ticket purchase.
Look for more tour dates, along with a European tour leg, to be revealed shortly.
NOFX "Final Tour" 2023 Dates
April 22-23: - Austin, Texas @ Carson Creek Ranch (campout)
May 13 - San Diego, Calif. @ TBA
May 19-20 - Barcelona, Spain @ TBA
June 2 - Linz, Austria @ TBA
June 24 & 25 - Columbus, Ohio @ TBA (campout)
July 22 & 23 - Tacoma, Wash. @ TBA
Sept. 16 - San Francisco, Calif. @ TBA
Sept. 30 - St. Petersburg, Fla. @ TBA
Your Guide to Rock + Metal Bands Touring in 2023
Check out over 100 rock + metal bands' touring schedules for 2023.