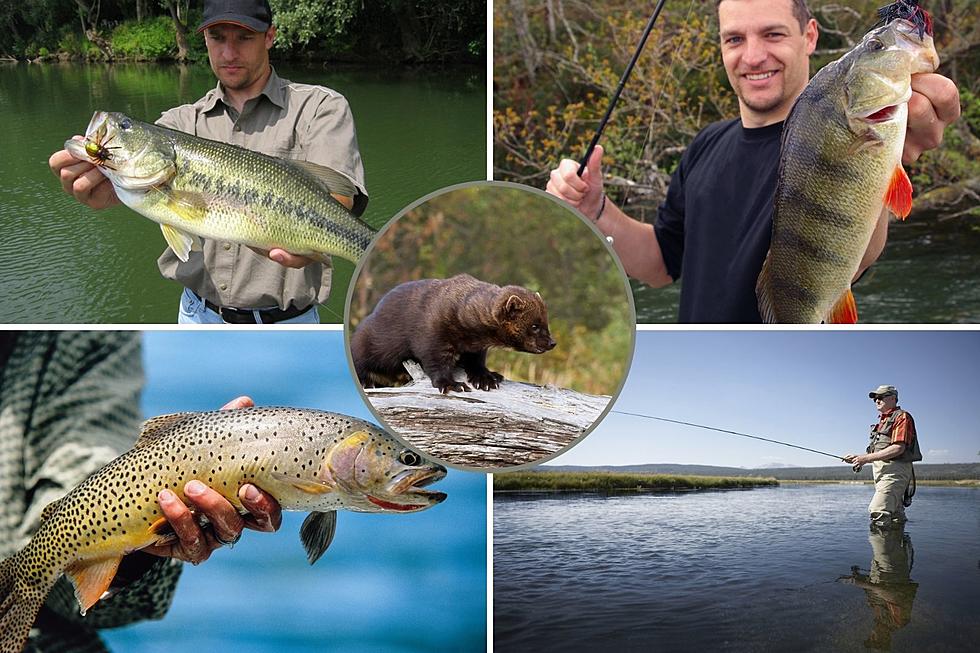 20+ Amazing Places to Fish on Colorado's Grand Mesa
Canva
Even if you went fishing each and every day, it would probably take you the better part of a year or more to explore all the lakes, creeks, and reservoirs that are available for fishing.
While some people have to drive for a while to get out and enjoy their favorite fishing spot, here in Grand Junction we have a harder time picking a favorite fishing spot because there are so very many.
Great Fishing Spots on the Grand Mesa
We've included the elevation for each fishing spot, the kind of fish you'll be able to pull out of each spot, and how difficult it may be to gain access to each one of these sights. We have also included the status of boats at each one of these spots. Some allow motorboats, some only allow non-motorized boats, and some spots have no boat access at all.
20+ Amazing Places to Fish on Colorado's Grand Mesa
If you love to go fishing check out these lakes, creeks, and reservoirs up on the Grand Mesa.
Huge: You Can Find the Largest Fishing Fly in the World in Utah
You can find the largest fishing fly in the world in Utah. Take a look at this huge fishing fly in Dutch John which is over 36 feet long and weighs three tons.
.
Amazing Million Dollar Home in Fruita Colorado Comes With a Private Fishing Lake
This amazing million-dollar house in Fruita, Colorado, comes with its own private fishing lake.
11 Incredible Colorado Campgrounds Perfect for Family Fun
We've got 11 campgrounds that will provide the perfect fall backdrop for family fun that includes hunting and fishing access.