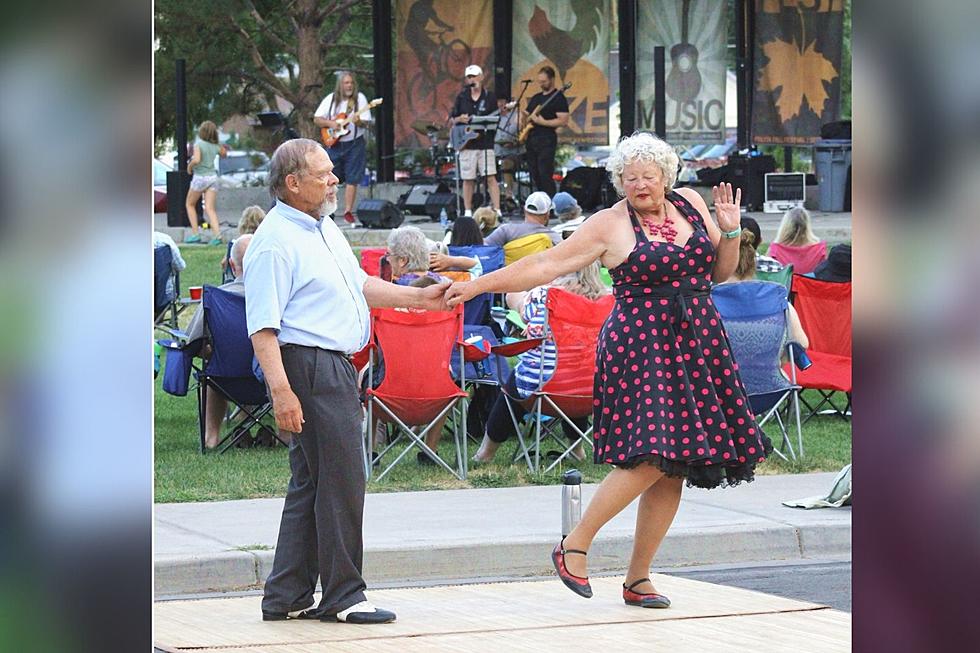 Fruita Music Lovers Witness Greatest 'Marvin Sighting' Ever
Pat Olson
The residents of Fruita were witness to what could be the most spectacular Marvin sighting to date. Needless to say, spectators went wild.
Western Colorado has been on a 24-hour "Marvin Watch" ever since things reopened. Everyone has anxiously awaited the return of this famous couple. Those in attendance at Fruita's Civic Center Park enjoyed a special treat.
What Are Marvins, and Have You Seen One Lately?
The Marvins are the very famous husband and wife who dazzle audiences with their awesome dance moves. You'll see them at various concerts all over Western Colorado.
Thursday Night's Concert
Long before Bruce and Tanya Marvin arrived at Fruita's Civic Center Park for the Desert Flyer Band performance, you could see people looking around, hoping to spot them. When the Marvins arrived, everyone knew it.
People seemed to really enjoy the band. Once the Marvins arrived, everyone REALLY enjoyed the band. I can't recall which song it was, maybe Hot Rod Lincoln, that sent the audience into a frenzy. The Marvins unleashed an amazingly well-choreographed routine the audience loved. That particular dance demonstration garnered tremendous applause.
I'm Going to Get Rich Off of the Marvins
There's an idea in the back of my mind, and with any luck, and a little financing (hint, hint) it may soon be a reality. It's my intention to develop the "Marvin App." This will be an app you can download to your mobile device, offering up-to-the-minute information as to which concert the Marvins will appear at, along with detailed information as to their anticipated arrival time. Before long I'll be right up there at the top of the food chain along with the Amazon guy and whoever this dude is who just launched himself into space.
Special Thanks to the Photographer
A huge "thank you" to Pat Olson, the person responsible for the photos. I was busy performing in the band (I'm the guy in black who needs to lose 30 pounds), so I didn't have an opportunity to snap any photos.
The Amazing 'Marvins' at the Fruita Summer Concert Series July 15, 2021
10 of Grand Junction's Best Rock and Pop Concerts
10 of Grand Junction's Best Rock and Pop Concerts
A To Z: Famous People That Lived in Colorado
Colorado has been home to many famous people. From actors to politicians, and athletes to snowstorms. These are the famous beings who are from Colorado, from "A" to "Z".